11-02-2019, 08:01 AM
Hi, guys! Welcome to
New Product Introduction
! I have a question: do you need a
Sub-Ohm Tank Atomizer
at present? Today let me introduce you one atomizer named
Original Innokin iSub-B Sub Ohm Tank Clearomizer
. Now let's take a closer look at the atomizer below.
The Innokin iSub B Sub-Ohm Tank is a well constructed tank, featuring a 3ml standard juice capacity, threaded top fill system with protections, and utilizes the new Innokin iSub B Plex 3D Mesh Coils. Constructed from sturdy stainless steel, the iSub B Tank features Pyrex glass reinforcement to protect the rainbow tinted standard 3ml juice capacity or the expanded 4ml juice capacity. At the top sits a threaded top fill system with automatic flood protection to prevent unwanted leaking during refills. In addition, at the base is a set of bored airflow channels behind an adjustable airflow ring to change the airflow restriction for each hit. Within the tank, is the Innokin iSub B Mesh Coil Family with extensive microgrooves on the mesh heating element to expand the surface area and create a better flow of juice via capilliary effect. With wood pulp and organic cotton as the wicking material, the Innokin iSub B Sub-Ohm Tank is sure to function well when used in conjunction with the Innokin iSub B Plex 3D Mesh Coil Family.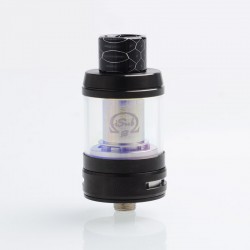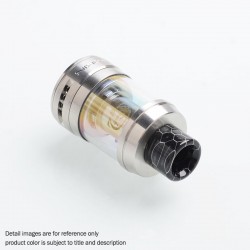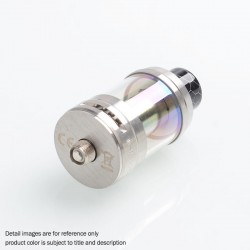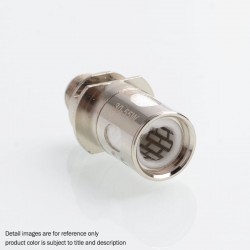 Main Features:
Diameter: 24mm
Rainbow Tinted Pyrex Glass
3ml Standard Juice Capacity
4ml Extended Juice Capacity
Superior Stainless Steel Construction
Pyrex Glass Reinforcement
Threaded Top Fill System
Automatic Flood Protection
Innokin iSub PLEX 3D Coil Family
0.35ohm Mesh Coil - rated for 30~55W
Coil Material: Wood Pulp + Organic Cotton Fiber
Micro-Grooves
Compatible with all Innokin iSub Coils
Quad Bored Restrictive Bottom Airflow Control Ring
810 Widebore Resin Drip Tip
510 Connection
There are four colors for you to choose, so which color is your favourite? If you want to get one, you can come here:
Original Innokin iSub-B Sub Ohm Tank Clearomizer >>>
Replacement Plex3D 0.35ohm Mesh Coil you would need:
Original Innokin iSub Plex3D Mesh Coil Head for iSub-B Tank(5 PCS) >>>
More Sub-Ohm Tank Atomizer are available now:
3FVAPE - Sub-Ohm Tank Atomizer >>>
Vaping accessories you would like:
3FVAPE - Wick, Wire, Mesh >>>
3FVAPE - Cotton >>>
----------------------------
Coupon for Halloween
Oct 28th 2019 00:00 - Nov 3rd 2019 23:59 (UTC-6 / Denver Time)
Offer: site-wide 5% off
Code:
Halloween2019
Note: This offer is not stackable with other MAP discounts.