12-23-2019, 02:20 AM
Hi, guys! Welcome to New Product Introduction! I have a question: do you need a
RTA
mod at present? Today let me introduce you one RTA named
Original Gas Mods Kree RTA with A Spare PC Tank Tube
. Now let's take a closer look at the RTA below.
The Gas Mods Kree RTA is constructed from Stainless Steel and Glass in 22mm Diameter. The RTA (2.5mm airflow inside) comes with a dual terminal build deck that is easy building and a 3.5ml e-juice capacity tube. Furthermore, the RTA comes with 5 airflow inserts (Inner Diameer: 2.0mm, 1.5mm, 1.2mm, 1.0mm, 0.8mm) and a 510 adapter. Kree RTA supports middle airflow adjustable control.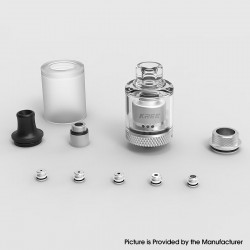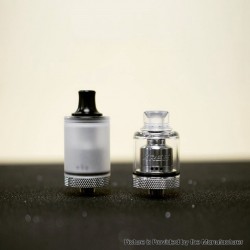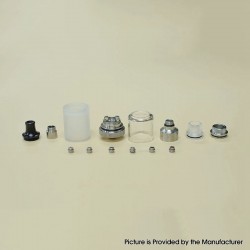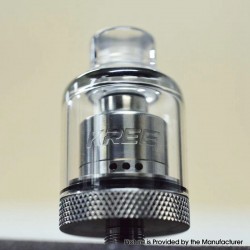 Main Features:
Material: Stainless Steel (body) & POM (drip tip) & Glass (tube) & PC (tube)
Height: 40mm
Diameter: 22mm
Interchangeable Slanted Airflow Jets
Dual Terminal Build Deck
Easy Building
Middle Airflow Adjustable Control
5 Airflow Inserts ID: 2.0mm, 1.2mm, 1.0mm, 0.8mm
If you want to get one, you can come here:
Original Gas Mods Kree RTA with A Spare PC Tank Tube >>>
Mechanical mod maybe you need:
3FVAPE - Mechanical Mod >>>
Vaping accessories you would like:
3FVAPE - Wick, Wire, Mesh >>>
3FVAPE - Cotton >>>
-------------------
3FVape "Christmas + New Year's Day " Sale Information
Date: 23 Dec 2019 00:00 - 1 Jan 2020 23:59 (UTC-6 / Denver Time)
Offer: Site-wide 5% off
Code: XMAS2019
Note: This offer is not stackable with other MAP discounts.