10-18-2019, 09:11 AM
Hi, guys! Welcome to
New Product Introduction
! I have a question: do you need a
RDA
at present? Today let me introduce you one RDA named
Original Footoon Aqua Master RDA with BF Pin
. Now let's take a closer look at the RDA below.
The Aqua Master RDA is constructed from stainless steel in 24mm diameter. The Aqua Master RDA supports adjustable airflow system that drives the flavor richer and better and creates massive clouds as well. Besides, it comes with innovative building deck and compatible with both Mesh and Kanthal coil to provides outstanding flavor. The RDA comes with bottom feeder pin.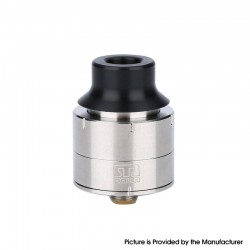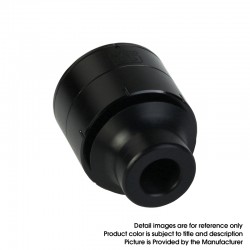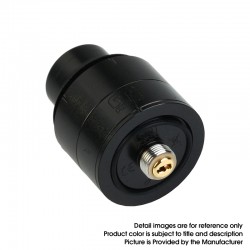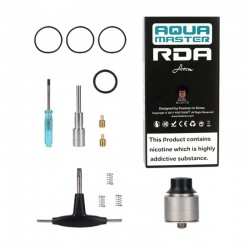 Main Features:
Diameter: 24mm
Material: Stainless Steel
Easy to build coils
Provide outstanding flavor
Innovative building deck
Unique airflow adjustment system
Support both Mesh and Kanthal coil
Have you ever worried about that you not know enough about the product?
Don't worry,this time we present to you the unboxing video.
https://youtu.be/_a3Cewkz8wE
There are four colors for you to choose, so which color is your favourite? If you want to get one, you can come here:
Original Footoon Aqua Master RDA with BF Pin >>>
Mehchanical Mods you would like:
3FVAPE - Mechanical Mod >>>
Vaping accessories you would like:
3FVAPE - Wick, Wire, Mesh >>>
3FVAPE - Cotton >>>