11-14-2019, 09:43 AM
Hi, guys! Welcome to
New Product Introduction
! I have a question: do you need a
Mod Kit
at present? Today let me introduce you one mod kit named
Original DEJAVU Neon 80W TC VW Box Mod with Neon Atomizer Tank Kit
. Now let's take a closer look at the mod kit below.
The DEJAVU Neon TC VW Box Mod Kit is designed in an original square shape with rounded edges, It is powered by a single 18650 battery (Not included) and the innovative RoninX RX-80 chipset, which can achieve a high output range from 5W to 80W. A variety of operating modes (such as power mode, TC Modes, voltage mode, curve mode) can meet your different e-cigarette needs. By the function of 5V / 2A input current, the Neon can easily be charged fast. The outer casing is made of polished ABS plastic, the DEJAVU Neon combines sturdy construction and lightweight texture in a compact unit. The control panel is also clean and neat. Not a small trigger button, the lower 0.96 inch IPS color display makes it easy to know the state of the battery, and even the lower three-button design brings great convenience to the operation. The accompanying DEJAVU Neon Tank is a 2-in-1 atomizer. It supports conventional 0.3ohm mesh coils and RBA coils. The electronic juice is filled from the top and there is a swirling airflow adjustment at the bottom.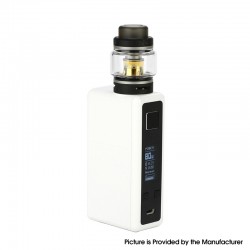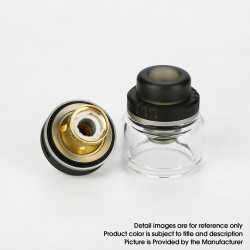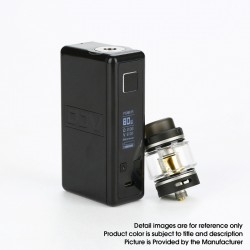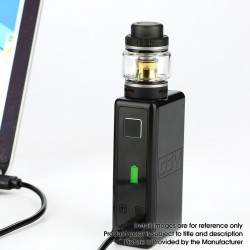 Main Features:
DEJAVU Neon TC VW Battery Mod
Size: 45 x 26 x 83mm
Battery Type: 1 x 18650 Battery (Not included)
Output Power: 5~80W
Resistance Range: 0.1~3.0ohm
TC Modes Supports: SS316 / Ni200 / Ti
Display: 0.96 IPS color screen
MOD Material: ABS
Temperature Range: 200~600'F / 100~300'C
Charging Parameters: DC 5V / 2A
Input Voltage: 3.2~4.2V
Output Voltage: 1~8.0V
Working Mode: Power / Temp / Curve / Voltage
Thread: 510
DEJAVU Neon Tank
Size: 28 x 45mm
Capacity: 4.5ml / 2.5ml
Coil Type: 0.3ohm Mesh Coil / RBA Coil: Single Coil
Thread: 510
Ergonomic design and Ultra-lightweight device
Advanced RoninX RX-80 chip inside
Multiple working modes to meet different needs
Easy top refill system
Have you worried about that you not know enough about the product?
Don't worry,this time we present to you the unboxing video.
https://youtu.be/Rq_s8SWn2o8
If you want to get one, you can come here:
Original DEJAVU Neon 80W TC VW Box Mod with Neon Atomizer Tank Kit >>>
More Atomizer Tank Kit maybe you need:
3FVAPE - Atomizer Tank Kit >>>
Vaping accessories you would like:
3FVAPE - Wick, Wire, Mesh >>>
3FVAPE - Cotton >>>
Baterry you would need:
3FVAPE - Baterry >>>
More Original DEJAVU products are available on 3FVAPE:
3FVAPE - Original DEJAVU >>>