07-23-2020, 09:48 AM
Hi, guys! Welcome to New Product Introduction! I have a question: do you need a
VV & VW Mod
at present? Today let me introduce you one mod named
Original Aspire MIXX 60W VV VW Box Mod
. Now let's take a closer look at the mod below.
Excellent conductivity and speed! An extraordinary Mod you can't miss!!
The Aspire MIXX Vape Box Mod is constructed from Satin Anodized Aluminum and Surgical Grade Stainless Steel material and it is powered by 1 x 18350 or 18650 Battery (Battery is not included, sold separately) . The Maxium Output is up to 60W, and it supports 3 Modes: VV, VW, and Bypass Mode. Equipped with a 0.91" OLED Screen, it can display all data of this device for you.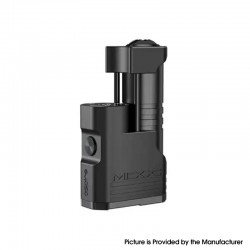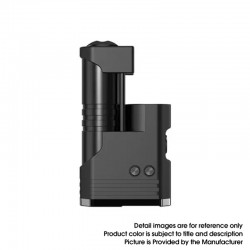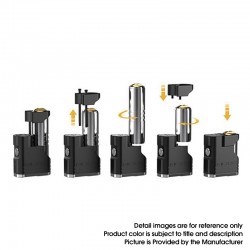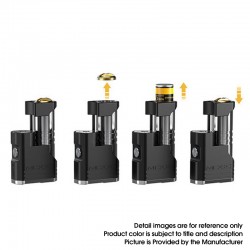 Main Features:
Material: Satin Anodized Aluminum + Surgical Grade Stainless Steel
Battery Type: 1 x 18350 / 18650 (Not included)
Output Wattage: 1~60W
Resistance Range: 0.1~3.5ohm
Screen: 0.91-inch OLED Screen
Supporting Mode: VV Mode / VW Mode / Bypass Mode
Made with the italien modder Sunbox
Conductivity and speed
There are three colors for you to choose, so which color is your favourite? It is not only compatible with 18350 batteries but also the 18650 cells. If you want to get one, you can come here:
Original Aspire MIXX 60W VV VW Box Mod - Jet Black >>>
Other Colors:
Original Aspire MIXX 60W VV VW Box Mod - Tuxedo >>>
Original Aspire MIXX 60W VV VW Box Mod - Quick Silver >>>
Battery you would need:
3FVAPE - Battery >>>
Vaping accessories you would like:
3FVAPE - Wick, Wire, Mesh >>>
3FVAPE - Cotton >>>
More Original Aspire products are available:
3FVAPE - Original Aspire >>>