10-12-2019, 08:10 AM
Hi, guys! Welcome to
New Product Introduction
! I have a question: do you need a
Pod Kit
at present? Today let me introduce you one pod kit named
Original Aspire Breeze NXT 1000mAh Pod Kit
. Now let's take a closer look at the pod kit below.
The Aspire Breeze NXT Pod System is a well crafted high-end vaping pod system, integrating a 1000mAh rechargeable built-in battery, adjustable airflow control ring, and uses proprietary coils constructed exclusively for the Aspire Breeze NXT Pod System to vaporize powerful nicotine salts. Featuring a strong exterior chassis crafted from durable zinc-alloy, a 1000mAh rechargeable battery sits comfortably within. The single firing button can be used to activate the firing mechanism but is also geared with a draw-activated mechanism, unlocking the various ways that the vape can be used. At the top of the Breeze NXT Pod System sits a large capacity juice pod, holding up to 5.4ml of today's most popular e-juice or nicotine salt formulations. Within the refillable pod, a 0.8ohm Kanthal AF Mesh coil is installed in the bottom, relying on a plug play connection for easy and fast replacements. What't more, the Aspire Breeze NXT Pod System Kit multiple protections applied, realizing the overall protection of the device, which makes it much securer and more reliable.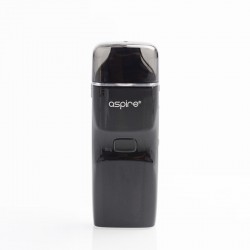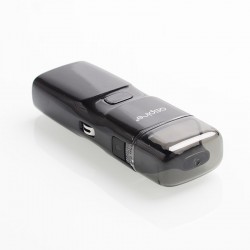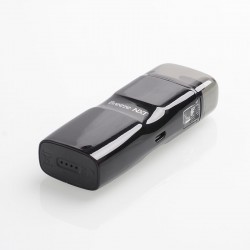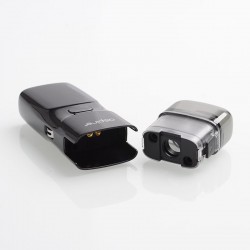 Main Features:
Size: 96 x 35 x 20.5mm;
Material: Silicone Stoppered + Zinc Alloy Chassis Construction + Kanthal AF Coil;
E-juice Capacity: 5.4ml;
Battery Type: 1000mAh Built-in Battery;
Coil Resistance: 0.8ohm (Kanthal AF Mesh Coil);
Output Mode: Bypass Output Mode;
Charging Port: Micro USB Port;
Manual and Automatic Activation Modes;
Adjustable Airflow on the Side;
Easy Replaceable Coils and Easy Side Fill;
LED Battery Life Indicator Light;
Dual Firing Mechanism - Draw & Button Activated;
Protective Mouthpiece Cap and Bottom Ventilation Holes;
Multiple Protection Mechanisms
Have you ever worried about that you not know enough about the product?
Don't worry,this time we present to you the unboxing video.
https://youtu.be/hbr0e3AK8yU
There are three colors for you to choose, so which color is your favourite? If you want to know more, check the product page:
Original Aspire Breeze NXT 1000mAh Pod Kit >>>
Replacement 5.4ml Pod Cartridge you would need:
Original Aspire Breeze NXT Pod System Replacement Pod Cartridge >>>
More Pod Cartridges are in stock now:
3FVAPE - Pod Cartridge >>>
More Pod Kits are in stock now:
3FVAPE - Pod Kit >>>