08-31-2020, 11:12 AM
Hi, guys! Welcome to New Product Introduction! I have a question: do you need a
Pod Kit
at present? Today let me introduce you one pod kit named
Joyetech Tralus Pod System Kit
. Now let's take a closer look at the pod kit below.
The Original
Joyetech Tralus Pod System Vape Starter Kit
is constructed from durable Zinc Alloy + PA. It has excellent durability and wear resistance. Tralus Kit has a built-in battery with a capacity of 800mAh. This battery allows you to vape in the power range of 5 to 20 watts. Tralus uses a user-friendly one-key operation mechanism. Only use the fire button on the front of the device to turn on and off the device or adjust the wattage. The power can be adjusted by pressing the fire button three times. Joyetech Tralus Pod Kit comes with a refillable cartridge, features a bottom filling system that can hold 2.0ml of your favorite electronic juice. The Pod cartridge is transparent and fully visible, so you can observe the e-liquid level at any time. Joyetech Tralus pod cartridge is compatible with replaceable EZ Series coil heads to vaporize both nicotine salts and freebase e-juice. The pre-installed 0.6ohm EZ Coil is specially designed for DL, 1.2ohm EZ Coil supports MTL vape. In addition, the Joyetech Tralus Pod vape kit can automatically detect the type of coil used and resistance to match with the output, creating the ideal conditions to maximize the efficiency of the coil.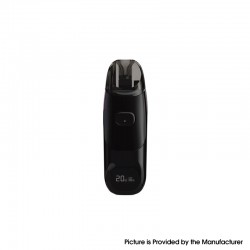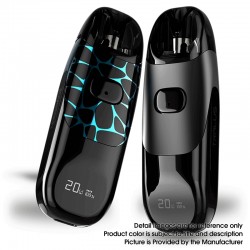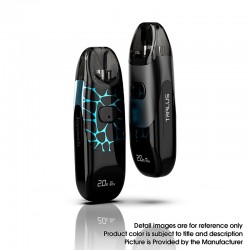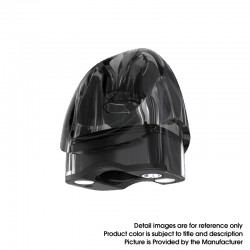 Main Features:
Smart for Easier Vape:
Tired of button click adjustment? Our smart system will help. Once cartridge attached, Tralus will detect the coil and give you the best output automatically. Chase pure flavor and easier vape with Tralus!
Smart for Easier Vape, Leave to Smart System:
Tralus automatically identify the inserted coil and match the best wattage to prevent any misuse.
Control with One Button Only:
Press the button 3 times will activate the power setting mode. Click or long press the button to adjust wattage from 5~20 watts.
Charing and Smarter:
With TYPE-C fast charging technology, it takes less time to fully charge Tralus. The screen will show the battery percentage and the estimated charge time during charging.
TRALUS EZ Cartridge
Leak proof & side airflow control / Childproof Filling System / Pull & push coil replacing
EZ Coils For Boost Flavor:
EZ coils are developed to chase better flavors. Currently we have EZ 1.2ohm coil for mouth-to lung vape and EZ 0.6ohm for restricted direct lung vape.
What's more, EZ RBA is available for your special vaping.
Let Avatar Smart Think for You:
For each coil inserted, Avatar Smart Chip will detect the resistance and give the optimum output.
There are six colors for you to choose, so which color is your favourite? If you want to get one, you can come here:
Joyetech Tralus Pod System Kit >>>
Replacement Pod Cartridge:
Joyetech Tralus EZ Pod System Replacement Empty Pod Cartridge(5 PCS) >>>