03-06-2021, 04:04 AM
Black / Silver color! 24mm Diameter!
Dvarw MTL FL Facelift 24 RTA Clone
, 24mm MTL RTA with 11 x Air Inserts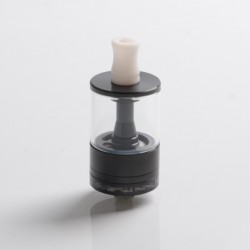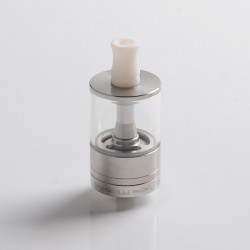 Dvarw FL RTA
comes with an improved base, which now allows easy attachment of Clapton spirals. The single coil base itself allows you to experiment with an inexhaustible number of different builds and tune the taste expression exactly according to you. It has 2 tanks, 6.0ml tank (pre-installed) and 3.5ml tank (spare).
11 PCS Spare Air Inserts: 4 PCS single Hole: 1 x 0.8mm, 1 x 1.0mm, 1 x 1.5mm, 1 x 2.0mm; 4 PCS dual holes: 2 x 0.8mm, 2 x 1.2mm, 2 x 1.5mm, 2 x 2.0mm; 3 PCS 3 Holes: 3 x 0.6mm, 3 x 0.8mm, 3 x 1.0mm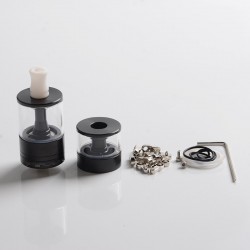 Which color do you prefer? More details about Dvarw
MTL
FL Facelift 24 Style RTA, Click the link below
Get Silver one >>
https://www.3fvape.com/47288-.html
Get Black one >>
https://www.3fvape.com/47287-.html