10-29-2020, 07:29 AM
Hi, guys! Welcome to New Product Introduction! I have a question: do you need an
RTA
at present? Today let me introduce you one RTA named
Augvape Intake MTL RTA
. Now let's take a closer look at the RTA below.
The Original Augvape Intake MTL RTA vape atomizer is designed for MTL (Mouth To Lung) vapers, which generally gives a tighter precision airflow and is often used with low power high resistance coils. Comes with 24mm diameter and 3.1ml (Straight glass) / 4.6ml (Bubble glass). It adopts top filling design and leakproof design. The deck is designed for single coil building and with a decent 24mm diameter. 6 different size of bottom airholes to make sure you can choose how tight your draw is.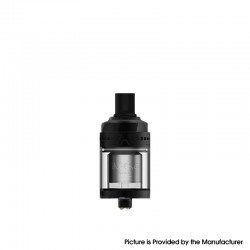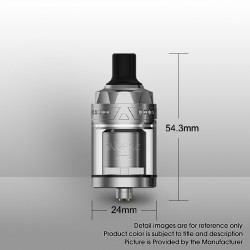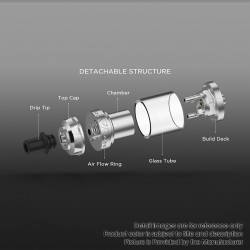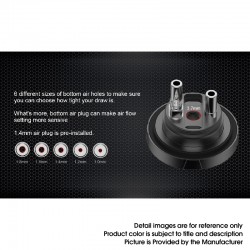 Main Features:
510 threading connection
Capacity: 3.1ml (standard) / 4.6ml (Bubble glass)
6 airflow outlet plugs: 3.7mm (without air insert) / 1.8mm / 1.6mm / 1.4mm (pre-installed) / 1.2mm / 1.0mm
Top adjustable airflow inlets C leak proof
Single coil build deck
Screw top refill cap
Augvape state that the top airflow adjustment can give a restricted Direct to Lung vape or a MTL vape.
Below the coil is the airflow outlet, the size of this outlet can be changed to your preference using the included air plugs.
If you want to get one, you can come here:
Augvape Intake RTA >>>