08-27-2021, 08:10 AM (This post was last modified: 08-27-2021, 08:31 AM by Vapesourcing.)
Hey guys. Today let's check out the Morph Pod-80 Kit and
Morph S Pod 80
Kit. They were just launched by SMOK and look very similar to each other. Here we go!
As we said, the Morph Pod-80 and Morph S Pod-80 are almost the same in design, and their difference in size is also very slight. The only notable difference is the batteries they use, the Morph Pod-80 is powered by a built-in 3000mAh battery, while the Morph S Pod-80 requires an external 18650 battery. Both kits have an output range from 5-80W and can be charged via a Type-C USB port. Use-wise, they have a large side fire key, a clear OLED screen, and two up/down buttons. Near the top of mod there is an air switch and two air inlets, so the airflow can be precisely adjusted to achieve the desired flavor. Moreover, multiple safety protections are provided to avoid potential risks.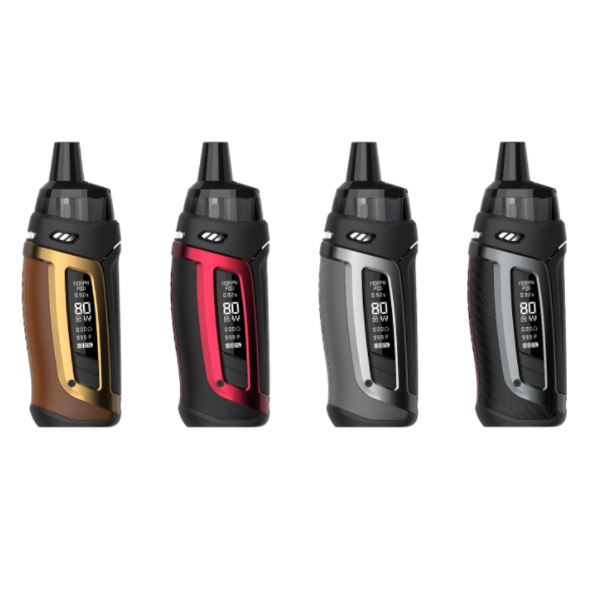 As for the
Morph Pod 80
LP2 pod included in both kits, it has a capacity 5mLand its specially designed base can lock the e-liquid and the condensate generated during vaping. The top filling system makes refilling a breeze, no need to pull out the pod, which is convenient and prevents leakage. The LP2 pod is compatible with all LP2 coils, with purchase you will get a preinstalled LP2 Meshed 0.23ohm DL Coil and a spare LP2 Meshed 0.4ohm Coil. The added silicone rings on the bottom of the coils would fill the gap, effectively stemming the liquid leaking from the pod.
Check for more details here:
https://vapesourcing.com/smok-morph-pod-80-kit.html
You may also like:
https://vapesourcing.com/geekvape-m100-kit.html
thelema quest mod cheap