01-14-2021, 10:14 AM (This post was last modified: 01-18-2021, 06:58 AM by Vapesourcing.)
Hey guys. This time I'm gonna introduce the
Drag X Plus
Kit by VOOPOO. Don't miss out on it if you'd like to give it a shot.
VOOPOO Drag X Plus is the follow-up to the Drag X which features a durable zinc alloy chassis construction along with an ergonomic leather patch grip. It supports a single 21700 or 18650 external battery and has a Type-C 5V/2A fast charging port for vaping from morning to tonight. Driven by the upgraded advanced GENE.FAN 2.0 chipset, it brings a maximum output of 100W, 0.001s extreme ignition, and access to multiple output modes. The newly upgraded GENE.FAN 2.0 chip has stronger explosive power, more stable output, and more intelligent functions than the previous generation. With the maximum output power of 100W, the Drag X Plus enables you to create a larger flavor cloud and meet your different needs within a large range of adjustable power. In Smart Mode, the device will identify the installed coil and match it with the best power. And, the RBA Mode allows you to break through the power limit and feel powerful. The vibrant 0.96" full-color (TFT) screen clearly displays vaping data and comes with two different styles of theme switching.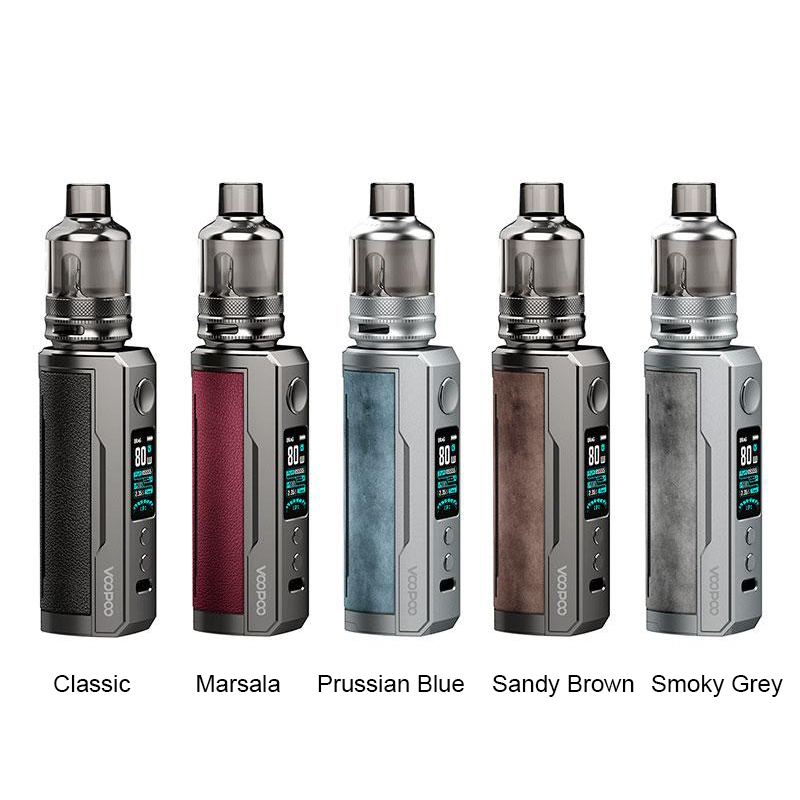 The Drag X Plus uses the same new TPP atomization system atomizer-
TPP Pod Tank
as Drag 3. The new tank is built for power and only compatible with TPP series coils. The TPP design refers to "aerodynamic simulation" and a new "two-way convection" airway structure to maximize the overall atomization efficiency, thereby providing a more powerful and delicious experience. The TPP Pod Tank has a 5.5ml capacity and a vape tank aesthetic, and with 510 thread base, which can be filled through a bottom filling system. Moreover, the Drag X Plus is compatible with three atomizer platforms through the universal 510 thread connector: TPP Platform (TPP Pod Tank), PnP Platform (PnP Pod Tank, PnP MTL Pod, PnP RTA Pod), and 510 Platform. TPP Pod Tank is paired with the patented TPP series coils to bring more delicate flavor and unprecedented experience. Adjustable airflow can be altered by sliding the sleek side lever, giving users even more versatility over their vaping style.
Like the Drag X Plus? You can get it here:
https://vapesourcing.com/voopoo-drag-x-plus-kit.html
You may also like:
puff bar plus cheap
oxva velocity for sale