01-18-2020, 05:42 AM
Hey guys, have you or anyone around you used the popular Candy King, Cookie King, Milk King, and Tropic King e-juices? They are created by DripMore, one of the most recognizable e-juice brands in the vape industry. With the increasing popularity of disposable devices, the manufacturer just released the
Switch Mods Disposables
to cater to this trend. This is an all-in-one device that requires no charging or refilling, featuring a slimline profile with draw-activated firing mechanism, you can simply inhale to enjoy the delicious tastiness of mouth to lung vape.
Switch Mods integrates a 280mAh internal battery and contains pre-filled 1.3ml of e-liquid with 5% nicotine salt content, is ready to use right out of the package. Nicotine salt vape devices are excellent alternatives to traditional cigarettes as you can get a smooth throat hit with high nicotine content. Each
disposable pod vape
is able to provide around 300 plus puffs, equivalent to approximately one pack of cigarettes. With 15 different flavors including tasty fruits and menthol, and counting, you will always have a new flavor to tickle your fancy and never get flavor fatigue.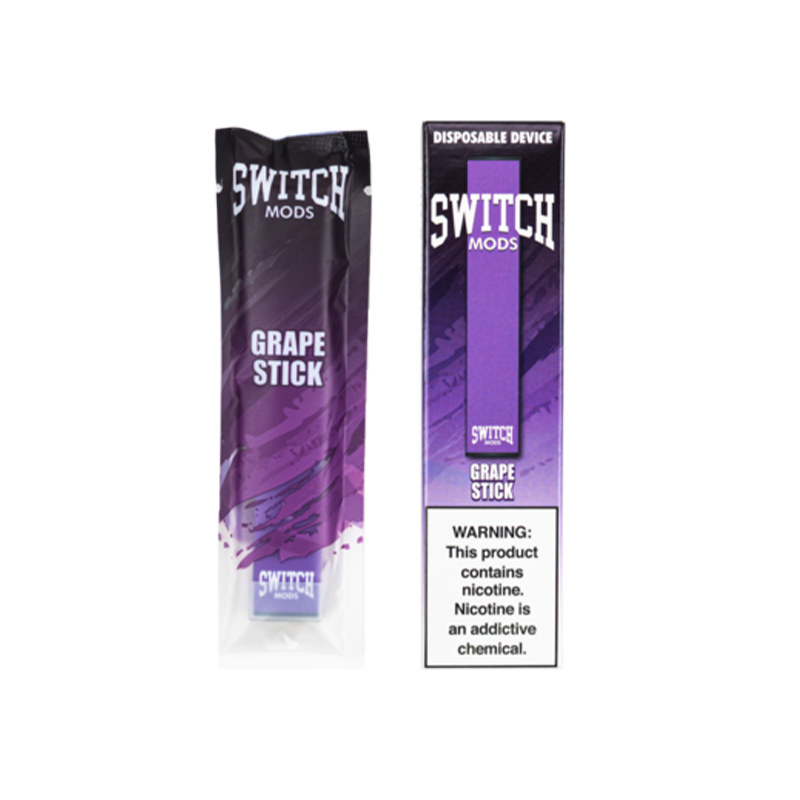 Parameters:
Battery Capacity: Internal 280mAh
E-liquid Capacity: Pre-filled 1.3ml
Nicotine: 50mg (5%)
Puffs: 300+ puffs per pod
Quantity: 1pc/pack
Ingredients: Vegetable Glycerin, Propylene Glycol, Nicotine, Natural & Artificial Flavors
Flavors: Blue Razz, Berry, Grape, Peach Ice, Pink Lemonade, Grapefruit Guava, Watermelon Ice, Strawberry Banana, Strawberry Lemonade, Mango, POG, Green Apple, Cucumber Lime, Melons, Mint
More information you can see
https://vapesourcing.com/switch-mods-dis...e-pod.html
You may also like:
myle mini disposable pods kaufen