07-22-2020, 10:45 AM (This post was last modified: 07-22-2020, 10:49 AM by HealthCabin.)
Being the
RDTA
version of the popular
Profile RDA
, the
Profile RDTA
is sure to live up to you flavor chasers'expectations. It improves RDTA juice transfer from bottom to top by using 4 stainless steel wicks , and it can be used with single wire coil setup , dual wire coil setup and mesh coil of course . The most exciting news is that we are proud to announce our new breakthrough mesh strip here.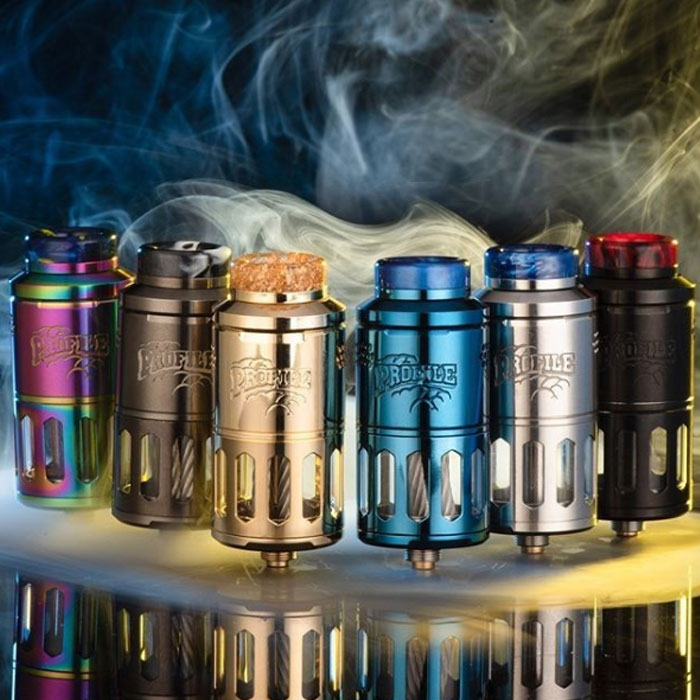 RDTA Size : (D25 * 52 7mm ( without drip tip & 510 pin )
RDTA Capacity : 6.2ml
Build Deck Diameter : D22.5mm
Supported Coil Type : single mesh coil, single /dual wire coil
Wattage Range : 60-80W
Recommended Wattage : 70-75W
Drip Tip Material & Connection Size : col ored resin metal ring , 810 sized
Filling Method : mid filling / BF squonk
Airflow Type : adjustable side airflow
Insulator Material : German PEEL
Threading : 510 thread
---------------------------------------
The
Joyetech
eGo Pod Kit
1000mAh for you! The design philosophy of Joyetech eGo Pod Kit is Easy is Perfect! The Joyetech eGo Pod Kit adopts integrated circuit for stable current output and long lifespan. And the
Joyetech
eGo Pod
system is powered by 1000mAh inbuilt battery which can provide 3.7V constant voltage with constant flavor. In addition, the
Joyetech
eGo Pod
comes with 2ml juice capacity and 1.2ohm coil. Featuring Child-lock Design and easy to refill, the Joyetech eGo Pod Kit will bring you a safe and wonderful vaping experience.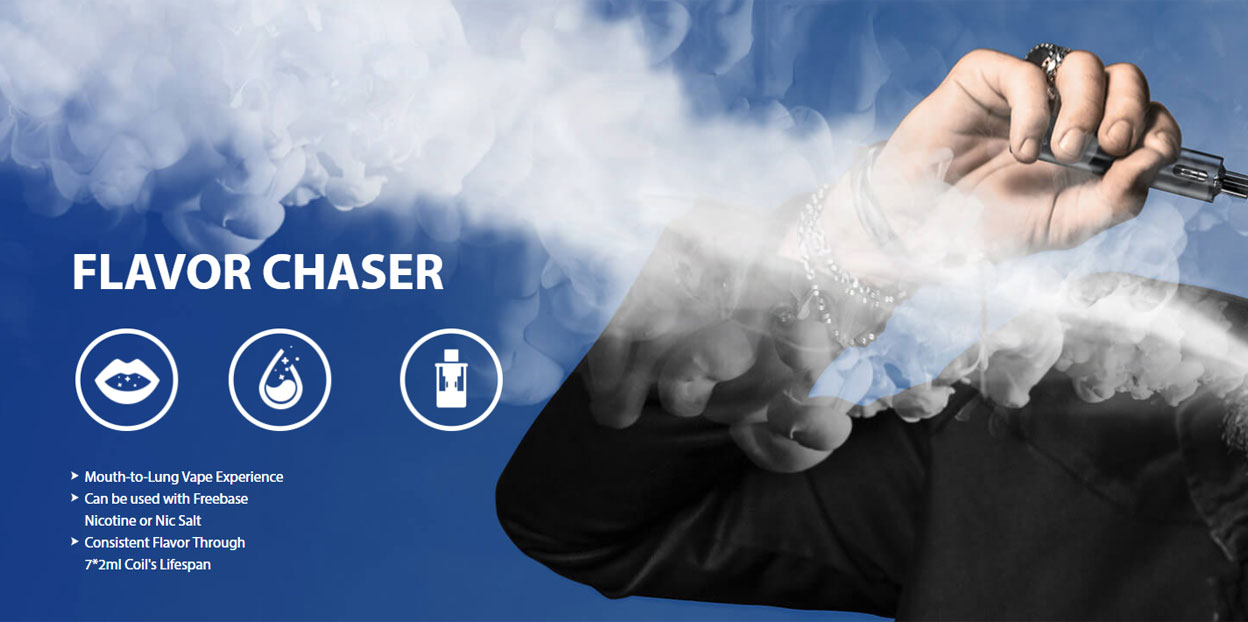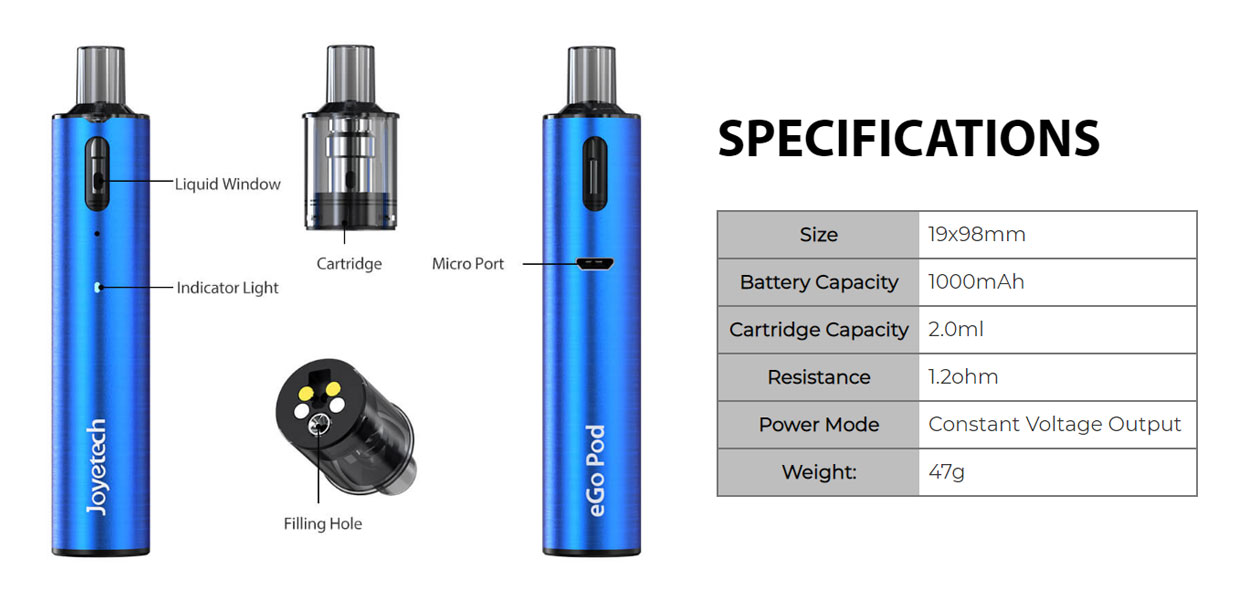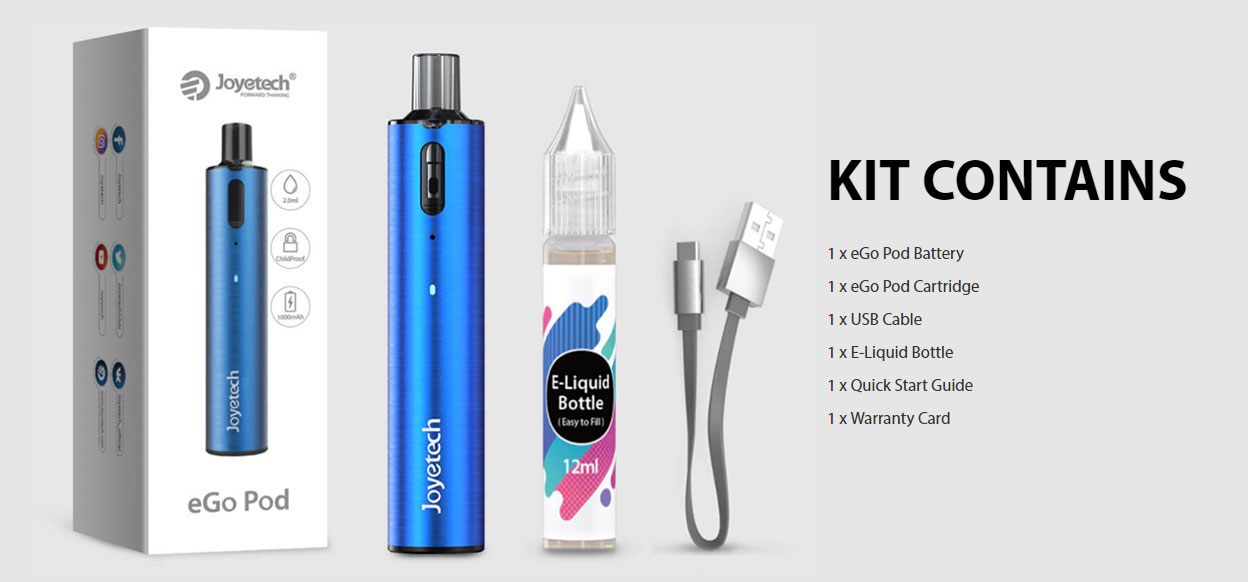 Size: 19 * 98mm
Battery Capacity: 1000mAh
Cartridge Capacity: 2.0ml
Resistance: 1.2ohm
Power Mode: 3.7V Constant Voltage
Hope you think it could help:
$1 Flash Sale
:
https://www.healthcabin.net/1usd-flash-sale/
Weekly Sale
:
https://www.healthcabin.net/weekly-sale/
E-Liquid/E-Juice
:
https://www.healthcabin.net/liquid/
Check vape reviews
:
https://www.healthcabin.net/blog/
Clearnce Products
:
https://www.healthcabin.net/clearance/