Vapefly
Kriemhild 2 Tank
is an upgraded version of the original Kriemhild Sub Ohm tank, using the world's first Duplex Mesh Coil, opening the new era of Mesh 2.0 to bring a brand new e-cigarette experience. The angled design of the
Kriemhild 2 tank
is much larger than its predecessor, offering 2 different versions-War Version (W) or Peace Version (P). The war version looks more like the original Kriemhild, using a thicker metal top cover, but the corresponding liquid level observation is limited; while the peace version has a lot less metal and uses a larger glass tube. Vapefly attaches great importance to the ease of use of the
Kriemhild 2 Tank
. Whether it's filling, replacing the coil or cleaning-everything can be done quickly, easily, and safely by hand. The tank can hold 4ml e-juice, and the volume can be increased to 5ml by using the supplied bubble glass. Use the top filling system to fill directly from above. The top cap of
Kriemhild 2
is equipped with a magnetic lock to prevent accidental opening. It can be opened and closed by rotating 360 degrees.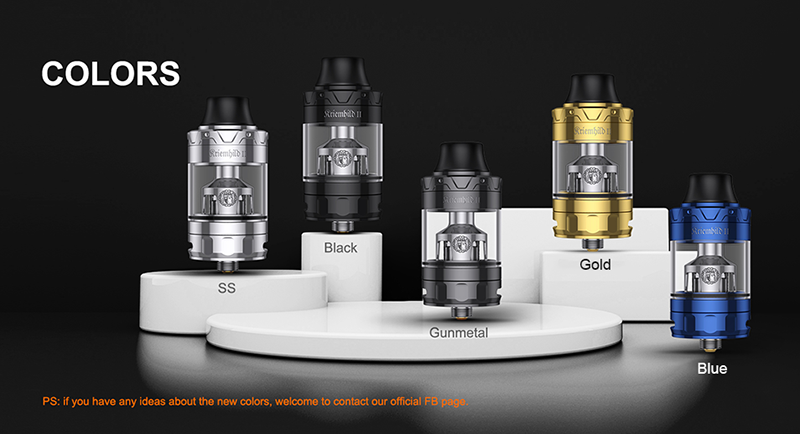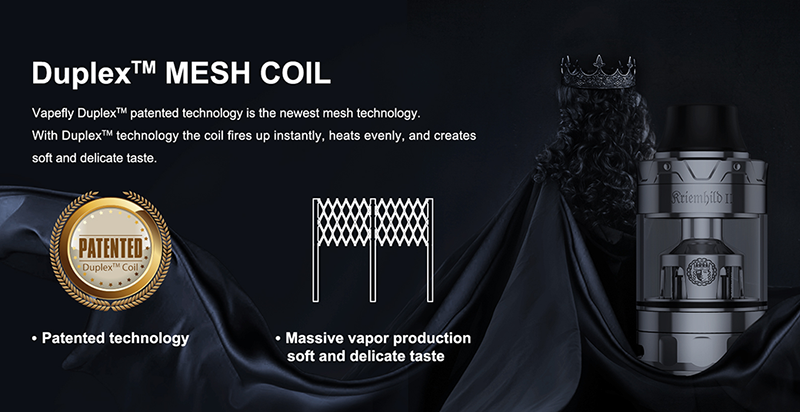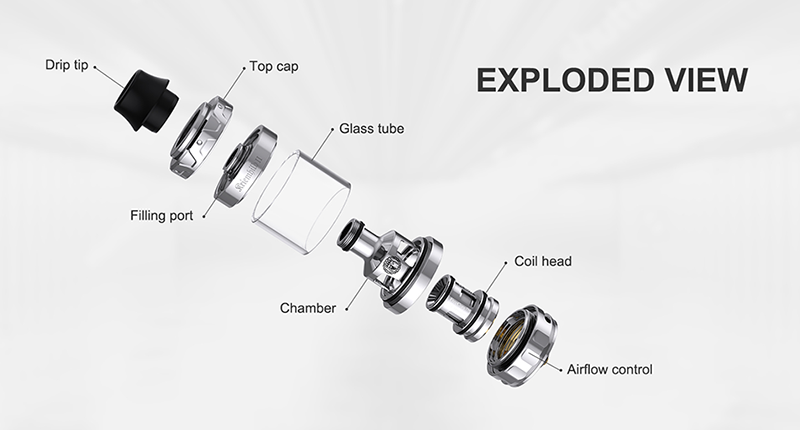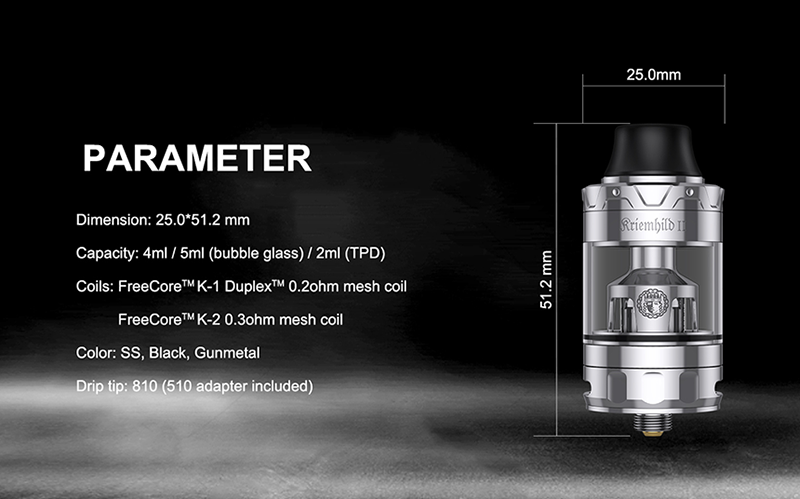 Features:
Newest Duplex patented mesh technology
4ml/5ml capacity meets your different needs
Easy top refilling for easy operation
Bottom airflow system for dense clouds
Firing up instantly, heating evenly
...
Click here for more:
Vapefly Kriemhild II Tank:
https://www.healthcabin.net/vapefly-krie...26274.html
Vapefly Kriemhild II Coil:
https://www.healthcabin.net/vapefly-krie...26275.html
Vapefly Kriemhild II Tube:
https://www.healthcabin.net/vapefly-krie...26276.html