Vandy Vape
Berserker Mini V2 MTL RTA
is the upgrade mini version of
Berserker V2 MTL RTA
! It has a reduced adaption diameter, a newly increased replacement metal tube and a comprehensive airflow plug-in, and a simple coil installation method to enjoy the real MTL experience. With a diameter of 22mm, it is very compact, so it looks great on various current battery mods.
Berserker Mini V2 MTL RTA
has three tank tubes with two different capacities. The pre-installed glass tube and spare PEI tube have a capacity of 2ml. In addition, Berserker Mini V2 MTL RTA also adds a metal tube based on the original Berserker V2 MTL RTA replacement tubes, and the capacity is increased to 2.5ml. The
Berserker Mini V2 RTA
can be top filled through the threaded top cap's dual fill ports. You could rotate the top fill ring to open and close the filling hole to prevent any accidental opening or leaking.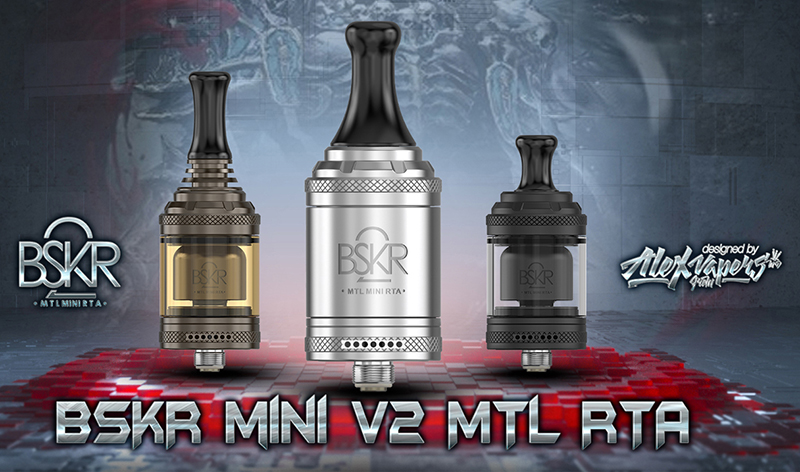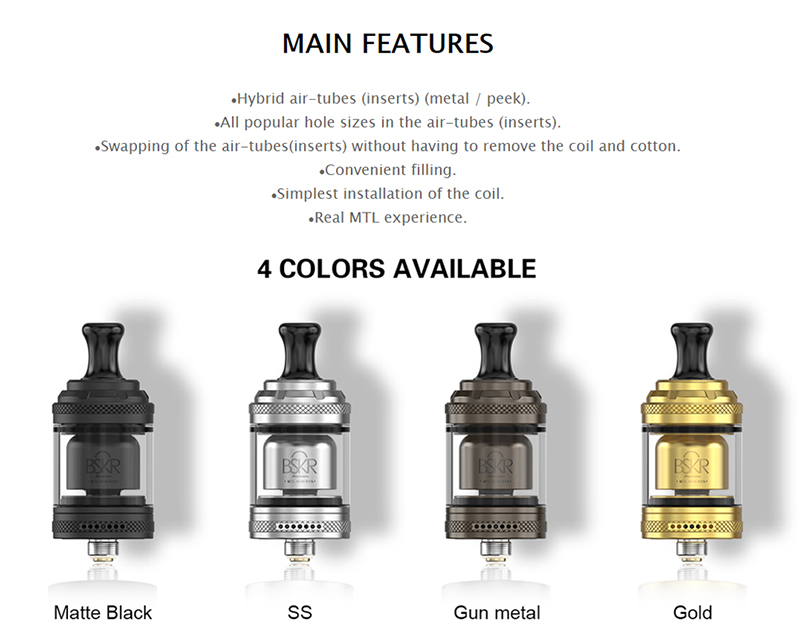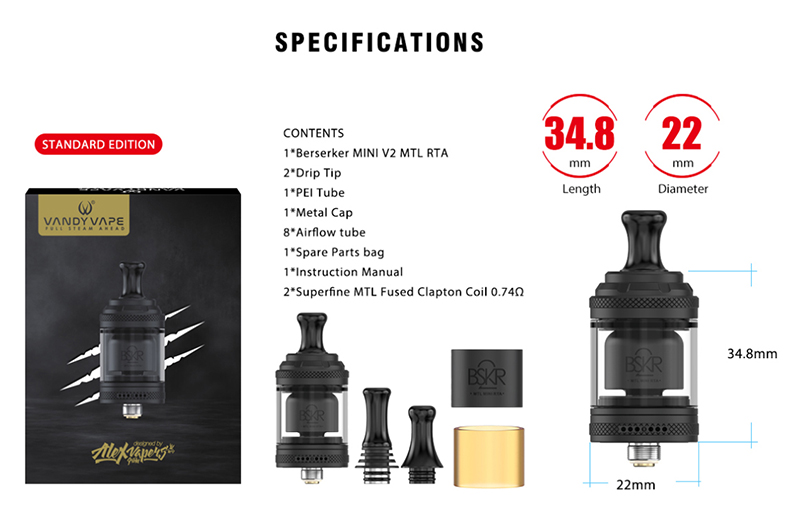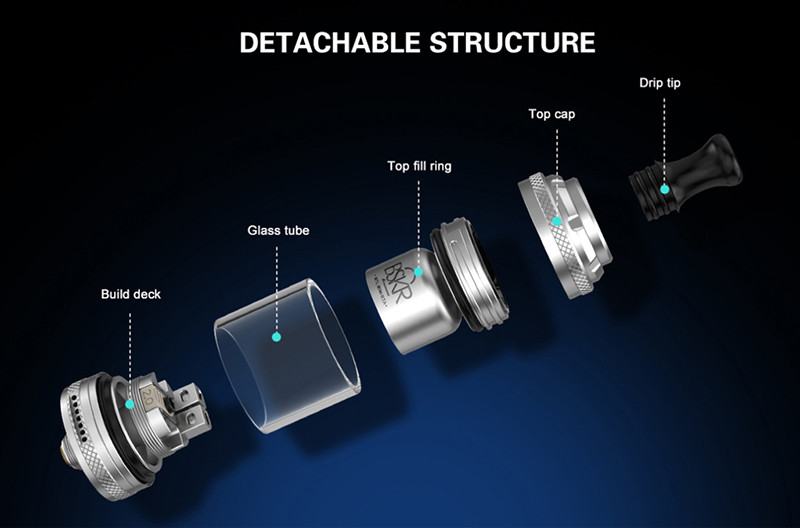 Features:
Hybrid air-tubes (inserts) (metal / peek)
Dual Slotted Bottom MTL Style Airflow Control Ring
All popular hole sizes in the air-tubes (inserts).
Swapping of the air-tubes(inserts) without having to remove the coil and cotton.
Convenient filling.
Childproof leak / Proof
Dual Post Build Deck - 2 Terminals
Simplest installation of the coil.
Three tubes, three drip tips.
Real MTL experience.
...
Click here for more:
Vandy Vape Berserker Mini V2 MTL RTA:
https://www.healthcabin.net/vandy-vape-b...26197.html