Smoant
Santi Pod Starter Kit
is a pod mod kit that built with 1100mAh battery capacity. It can be charged with type-c charging port and comes with a 0.96 inch TFT screen. A silicone check valve is designed to avoid e-liquid leakage and make the filling cleaner. to avoid the e-liquid leakage and keep the device clean. The pod has 3.5ml e-juice capacity and features easy Site filling system. You can enjoy DTL and MTL vaping freely with the adjusrment airflow system, Santi adopts two types of coil: 0.6ohm Ka1 MESH Coil for smooth airflow and original flavor, 0.8 4ohm Coil for rich flavor and better smell(S1 DL 0.4ohm, S2 RDL 0.6ohm, S3 MTL 1.2ohm.)it will provide you MTL or RDL or DL vaping with dense clouds and smooth taste,you will fall in love with it.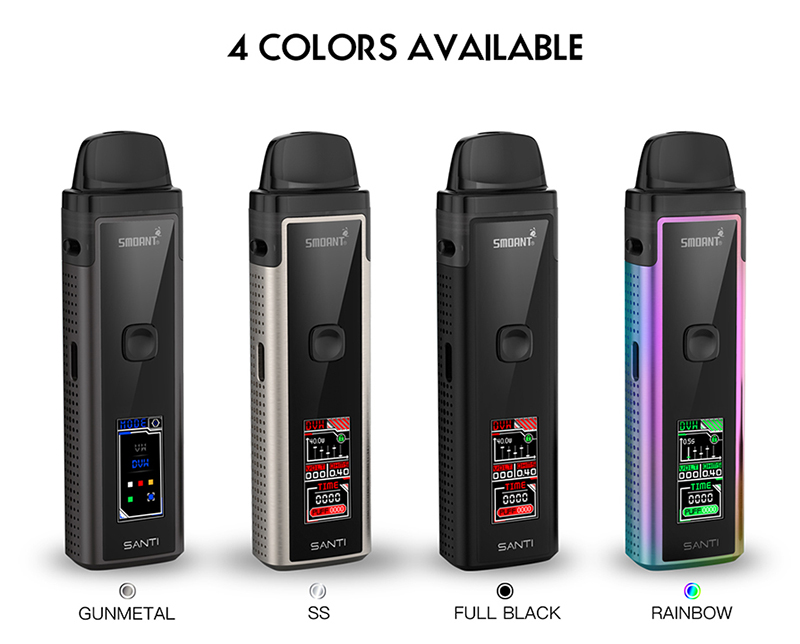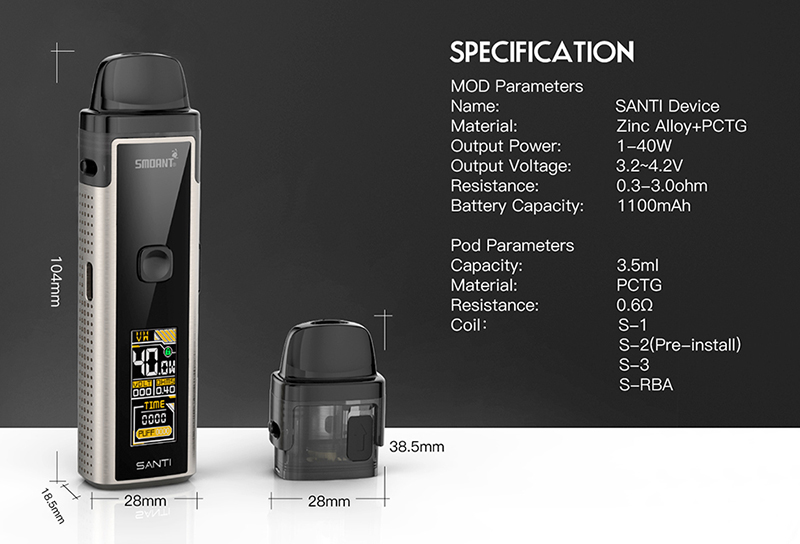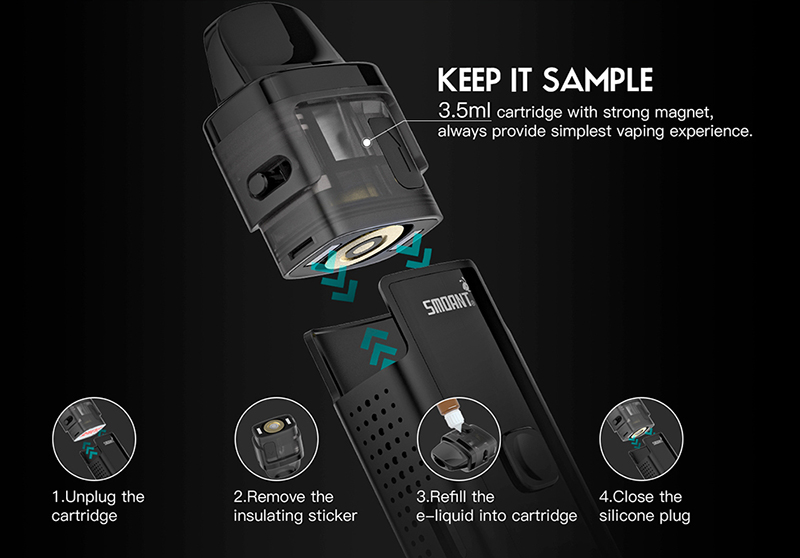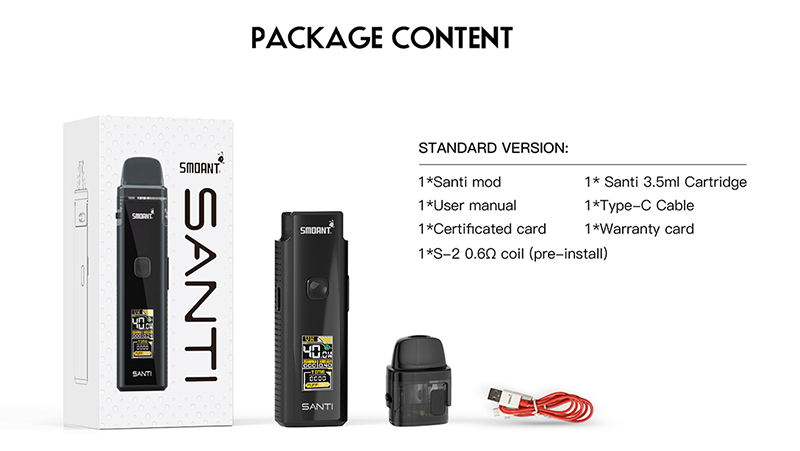 Each set contain:
1pc Smoant Santi Mod
1pc S-2 0.6ohm Coil
1pc Santi 3.5ml Cartridge
1pc Type-C Cable
1pc User Manual
1pc Warranty Card
1pc Certificated Card
...
Click here for more:
Smoant Santi Kit:
https://www.healthcabin.net/smoant-santi...25993.html
Smoant Santi Empty Pod:
https://www.healthcabin.net/smoant-santi...25994.html
Smoant Santi Coil:
https://www.healthcabin.net/smoant-santi...25995.html
Smoant Santi RBA Coil:
https://www.healthcabin.net/smoant-santi...25996.html