OXVA
Velocity Kit
100W include Velocity Box mod and Velocity Pod Catridge.
OXVA Velocity mod
with double system,they are 510 box mod and Pod mod.Provides multiple modes,like smart mode,power mode and Voltage mode. OXVA Velocity mod is the smallest single 21700 box mod featuring creative 510 connection.there is NO VOLTAGE DROP, NO WATTAGE LIMIT, NO MOVEMENT and NEVER COME OFF when you switch tanks or remove the RDA Cap. The 510 connector is designed to offer more possibilities and make it more fun for users, but it doesn't affect the performance at all.It'serfect box mod, also an excellent pod mod with flavorful no leaking Unipro coils.Its new RBA combines MTL and RDL perfectly w/ an airflow reducer.0.96 Inch OLED Screen shows clear vaping data.Compatible Unipro System and Unicoil System coil.
Velocity Pod Catridge
can hold 5ml Capacity.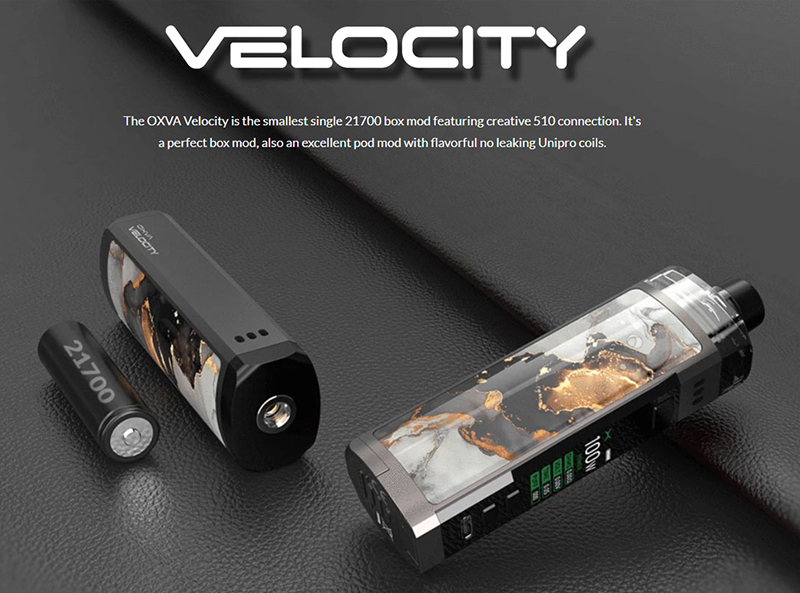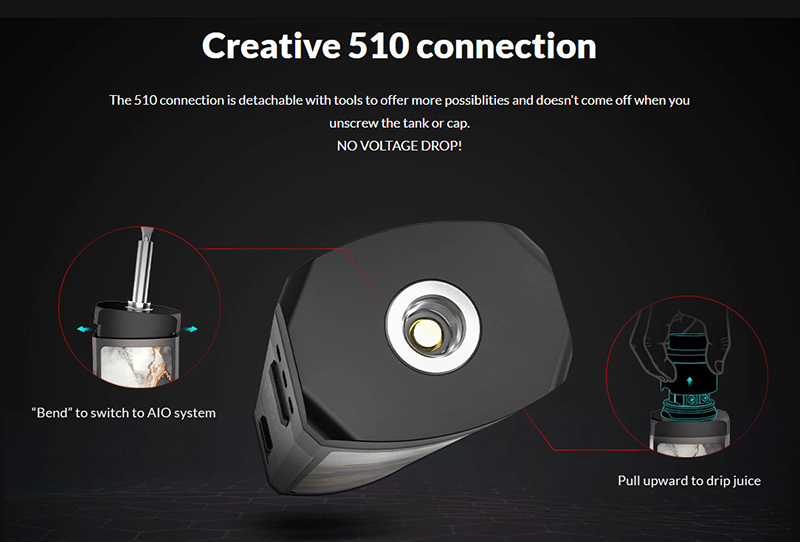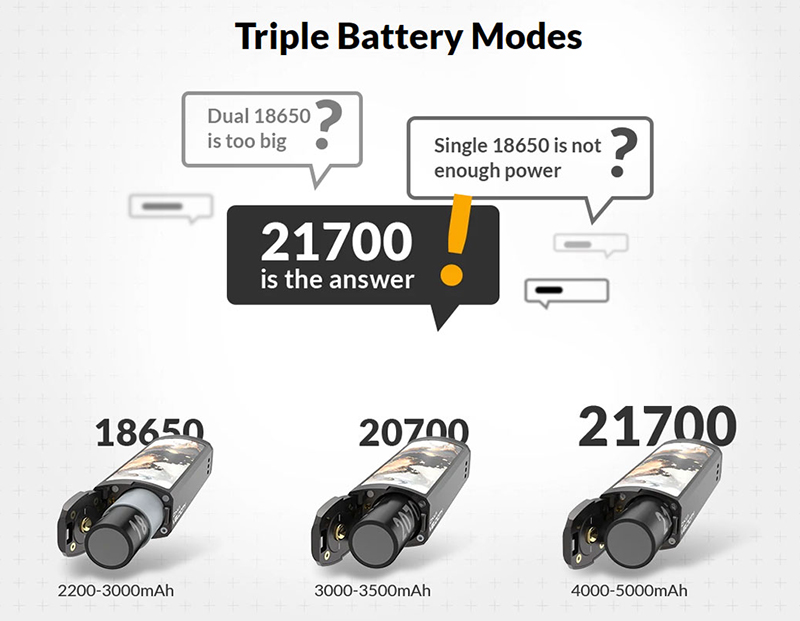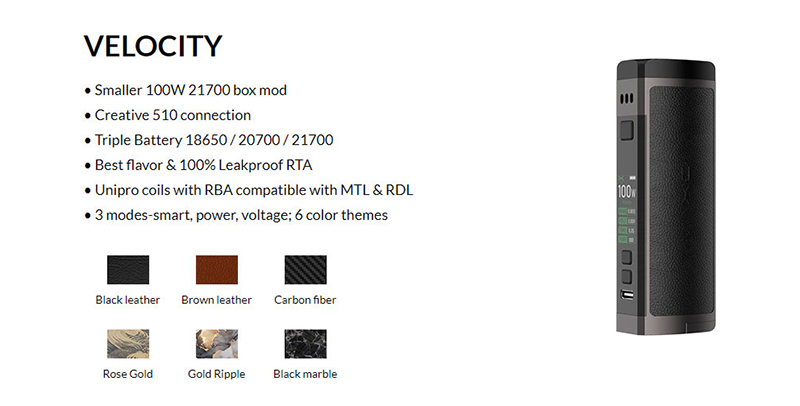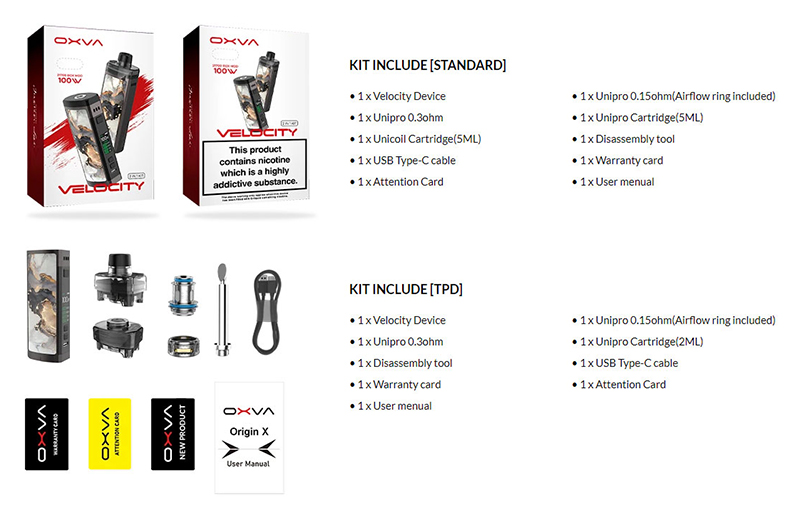 Features:
Luxury leather and IML material outlook design
Smaller 100W 21700 box mod
Creative 510 connection
Triple Battery 18650 / 20700 / 21700
Best flavor & 100% Leakproof RTA
Unipro coils with RBA compatible with MTL & RDL
3 modes-smart, power, voltage
...
Click here for more:
OXVA Velocity Kit:
https://www.healthcabin.net/oxva-velocit...26021.html
OXVA Velocity Mod:
https://www.healthcabin.net/oxva-velocit...26022.html
OXVA Empty Pod:
https://www.healthcabin.net/oxva-empty-p...26023.html
OXVA Uuipro Coil:
https://www.healthcabin.net/oxva-uuipro-...26024.html
OXVA Unipro RBA Coil:
https://www.healthcabin.net/oxva-unipro-...26025.html
OXVA Unipro Airflow Ring:
https://www.healthcabin.net/oxva-unipro-...26026.html