Innokin
EQ FLTR
is a device specially designed for smokers who wish to quit smoking. This easy-to-use device has a filter similar to a cigarette. Innokin
EQ FLTR
is a pod system, so it is a very simple electronic cigarette, even a complete beginner can use it. The soft filter is reminiscent of classic tobacco cigarettes, so a familiar mouthfeel awaits you without harmful smoke when you vape. The integrated battery capacity is 400mAh, which ensures a stable power supply and comfortable vaping. It can be charged quickly and easily via the micro USB port and is also equipped with an LED indicator for the remaining power. There are also a series of convenient protective measures to ensure trouble-free and safe atomization. The achievable wattage is 9.5W, which is very suitable for the optimal output of a 1.2ohm coil. Since the
EQ FLTR kit
is equipped with a practical auto-draw system, it can be atomized without pressing the button. All you have to do is draw from the mouthpiece and vapor will start to form immediately.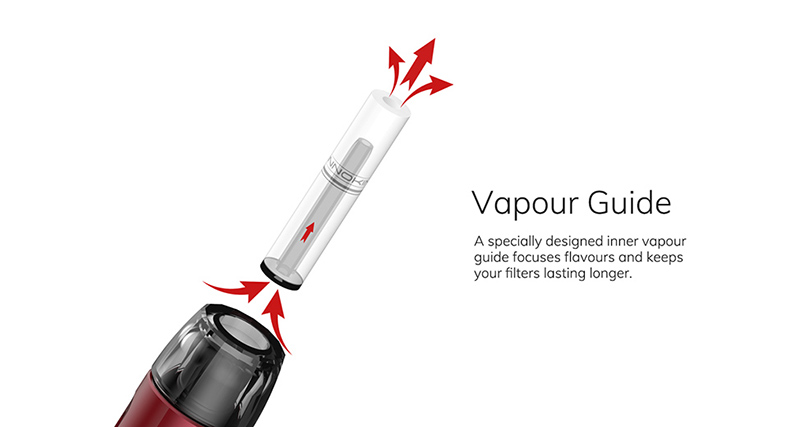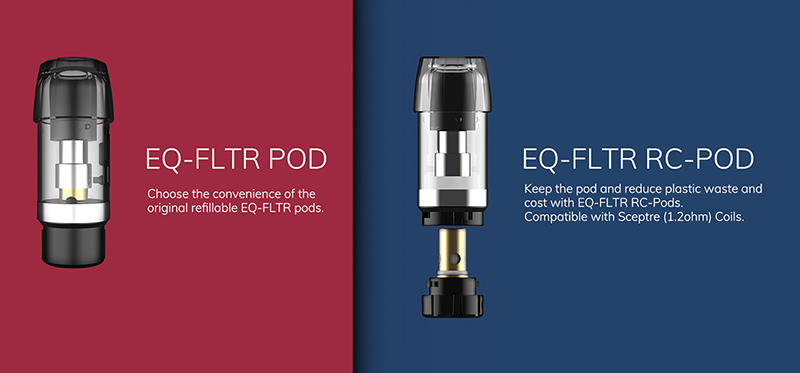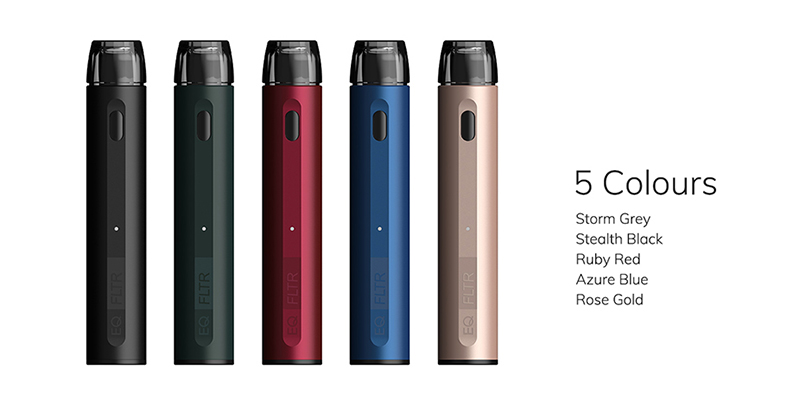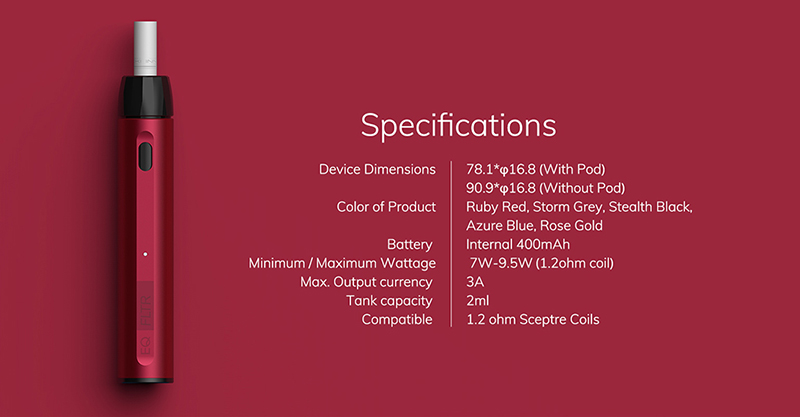 Features:
Compact pod system with Filters
Easy to use with high performance
Built-in 400mAh Rechargeable Battery
Auto-draw Mechanism
2ml Refillable EQ-FLTR pods
Compatible with the Scepter 1.2ohm coil
Biodegradable Soft Tip Filters
Protective Cap
100% Recyclable Packaging
Perfect for mouth-to-lung vaping
...
Click here for more:
Innokin EQ Fltr Heating Kit:
https://www.healthcabin.net/innokin-eq-f...26093.html