10-21-2020, 09:57 AM
Hi, guys! Welcome to New Product Introduction! Today we will bring three new Pod Kits from Vaporbucks. Let's check it now!
1.
Vaporbucks Simmi Pod System Kit >>>
The Original Vaporbucks SIMMI Pod System Vape Starter Kit is an AIO opened Pod system. It is equipped with a 520mAh large-capacity built-in battery, a super-feeling Violence Output Fire Button, and a 1.8ml Pod with up to 5 times refillable lifespan, bringing the ultimate MTL (1.2ohm, 1.4ohm) & DTL (1.0ohm) atomization experience.
Ultralight magnesium-silicon medical special aluminum alloy integrated body, duckbill-type suction dipper suitable for human mouth shape, double vortex suction + independent condensation collection space in order to prevent liquid leaking and climbing.
SIMMI, a new generation of AIO opened Pod system, worthy of your expectations.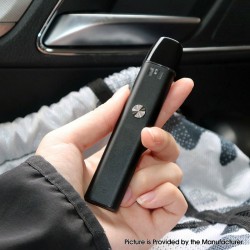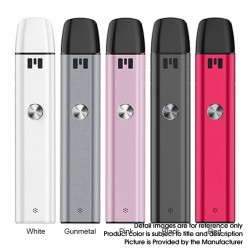 2.
Vaporbucks FreeSE Pod System Kit >>>
Original Vaporbucks FreeSE Pod System Vape Starter Kit adopts ergonomic design and tiny size. Vaporbucks FreeSE Pod System Kit works with built-in 520mAh battery with type-C charging. Vaporbucks FreeSE features unparallel airflow design and dual vortex technology. Vaporbucks FreeSE Pod Cartridge has 1.5ohm MTL coil to bring MTL vaping.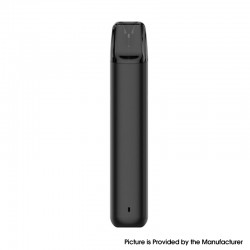 3.
Vaporbucks Frees Pod System Kit >>>
Original Vaporbucks Frees Pod System Vape Starter Kit is powered by built-in 520mAh battery and All-in-One dust cap for dustproof. It is made of Zinc Alloy material with specular technology, which is shiny, stylish and light.1.6ml FREES Pod cartridge adopts S-Type tunnel and smooth & hit straight to your head for better flavor. Pod Cartridge features organic cotton, leakproof and Anti-Blow protection design. Vaporbucks Frees Pod Kit features the oil core separation & Pampers oil locking system which can eliminate oil leakage. The structure of double scroll suction & condensate collection bin to collect condensate.