07-26-2019, 02:36 AM
Hey guys. Have you ever used the Mate 1 pod system kit of Vapeccino? In the following, I'm gonna introduce the updated version to the Mate 1---Vapeccino
Mate 2 Vape
Kit. It comes with larger battery capacity as well as a ceramic heating element. Ok, let's dive down.
Vapeccino Mate 2 Kit is the updated version to the Mate 1. Powered by a built-in 450mAh battery, it can standby for 56 days and allows for about 360 puffs at most. Thanks to the vCharge Tech 2.0 fast charge, the battery can be fully charged in 30 minutes and there is an intelligent LED indicator light to remind you of the battery life.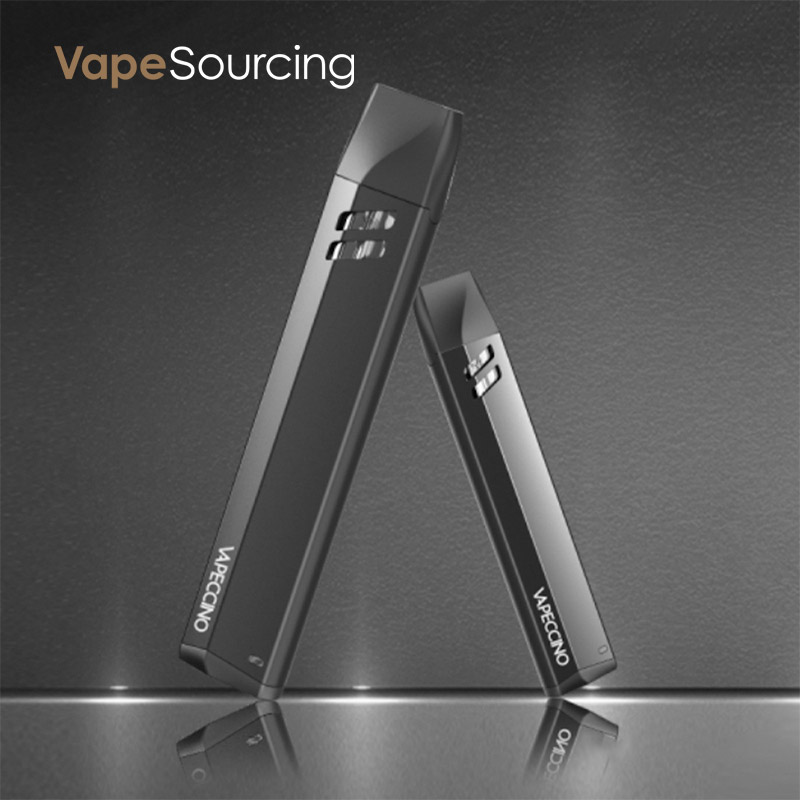 As for the refillable pod, it can hold up to 1.5mL of your favorite e-liquid. The change of mouthpiece makes the airflow more concentrated to enhance the taste. The heating element in the pod is a 1.5ohm ceramic coil head, ceramic is a kind of material with high stability and high-temperature resistance, which can produce rich vapor without the burnt taste. At last, the innovative leak-proof function shines itself that users could taste the great flavor and discard the worries of leakage problem at the same time. Anyway, Vapeccino Mate 2 is really worth a shot!
Where to buy:
https://vapesourcing.com/vapeccino-mate-2-kit.html
Parameters
Size: 111.0 * 21.5 * 10.0mm
Battery Capacity: 450mAh
Resistance: 1.5ohm
Refilling: Bottom Refill
Body Material: Anodized Aluminum
Tank Capacity: 1.5ml
Charging Interface: Micro USB
E-liquid Visible Windows: Yes
Mouthpiece Design: Splash Proof
You may also like this:
cheap drag baby trio