10-16-2020, 10:03 AM
Hi, guys! Welcome to New Product Introduction! Today we will represent some new pod kits to you. Let's have a look!
1.
Innokin Endura M18 Pod System Kit
The Original Innokin Endura M18 pod system vape starter kit is the pod mod version of the acclaimed Endura kit series. Powered by a 700mAh built-in battery, this sleek pod device features a stripped back, lightweight design and boasts a range of innovative features to enhance the vaping experience. Employing the Endura M18 replacement pod cartridge, which feature an adjustable airflow feature by simply rotating which ways the pod is inserted. Due to its simple operation, the Endura M18 kit is ideal for users of all experience levels.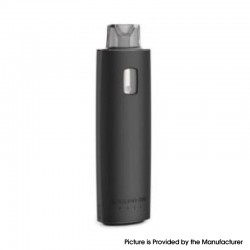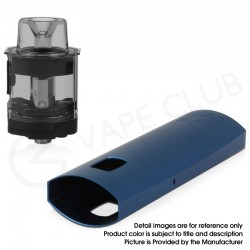 2.
Innokin Kroma Z Pod System Kit
The Innokin Kroma Z Pod System Vape Mod Kit is compatible with the entire Z-Coil heads series. Auto detection of coil resistance and recommend wattage. Variable Wattage from 6 to 40 watts including an all new 0.3ohm Z-Coil for RDL from 30W to 40W. Massive 3000mAh battery with USB type-C charging port. Sleek styling including the side firing bar with LCD screen. Adjust the airflow from a tight MTL draw to a loose RDL draw. Fill the pod with 4.5ml of e-liquid without removing the pod Cartridge.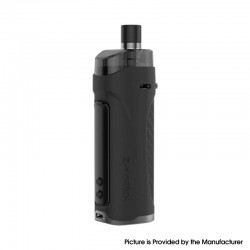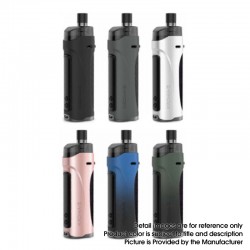 3.
Horizon Gallop Pod System Kit
The Original Horizon Gallop 50W Pod System Vape Mod Kit is a stylish, intelligent, and strong performance pod mod system kit that provides an excellent vaping experience. The zinc alloy structure and its compact size allow it to be held comfortably in the palm of your hand. Gallop kit built-in 2000mAh battery and could charge via the Type-C port, provide lasting long vape. You could adjust the working wattage up to 50W by pressing the "+" and "-" buttons, the 0.96 inches colorful display will show you the vaping data clearly, press the fire button slightly and begin to enjoy the vape, and support all necessary safety systems to ensure stable operation. The pod cartridge capacity of the device is unknown, and e-juice is filled in the form of a hole under the side stopper. It can be perfectly matched with the 0.4ohm T mesh coil and 0.4ohm S mesh coil included in the package to produce strong aroma and vapor.