11-25-2019, 06:16 AM (This post was last modified: 11-25-2019, 06:21 AM by HealthCabin.)
Uwell Juice Bank 15ml
Uwell
Juice Bank is specially designed for RDA, and it features a nice structural design making it easier for carrying and filling, it comes with 15ml e-juice capacity which can be satisfied with the vaping experience. Constructed by Stainless Steel and Quartz Glass, the Uwell Juice Bank can preserve the original flavor of juice and prevent the glass tube from breaking and leaking while it is also durable. It adopts strong magnets design that avoids the bottle cap from falling off and remove the cap and simply pop it.


Shop >>
Geekvape Bident Pod Kit 950mAh 3.5ml
The GeekVape Bident Pod System is a revolutionary vaping pod system, integrating a significantly large battery capacity, direct voltage based output, and introduces patent-pending dual coil technology that sets this innovative pod system apart from the rest of devices entering the market segment. Constructed from durable zinc-alloy, the exterior profile of the BIDENT is visually striking and protects the internal Micro AS Chipset which provides a 3 tiered power output. Based on direct voltage output, the BIDENT Pod System utilizes the Micro AS Chipset to pre-selected levels, guaranteeing a satisfying vape, time and time again. Featuring the advent of dual coil technology, coming with a 0.6ohm DTL Coil Pod and 1.2ohm MTL Coil Pod designed for freebase E-liquid and nicotine salt E-juice.
Patent pending dual coil pod system produces denser vapor production and richer flavor.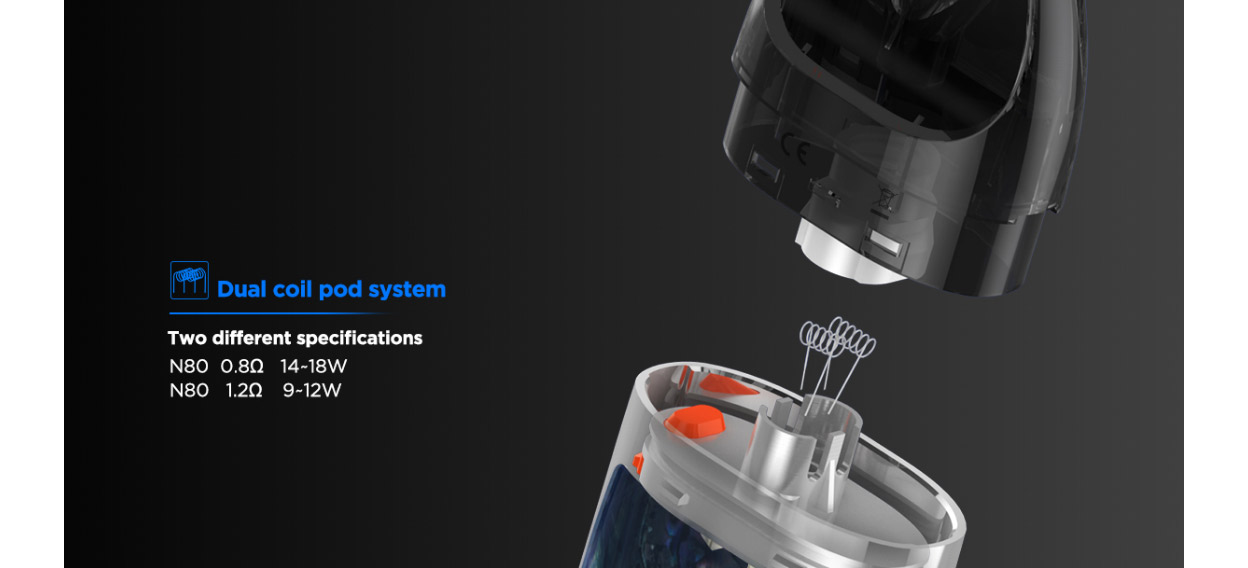 Shop>>