09-26-2019, 01:52 AM
Smok RPM40 Pod
Mod System Kit 1500mAh 5ml
Smok RPM40 Pod Mod Kit is an ultra-portable pod mod that shapes like a cuboid and is covered with glossy finish and characteristic material, making the whole device look fancy and stylish. It is small in size but has a battery capacity of 1500mAh which can ensure enough running time and help you avoid frequent charging, and a power range of 1W-40W for you to adjust, and you can press the UP/DOWN button to get your preferred power.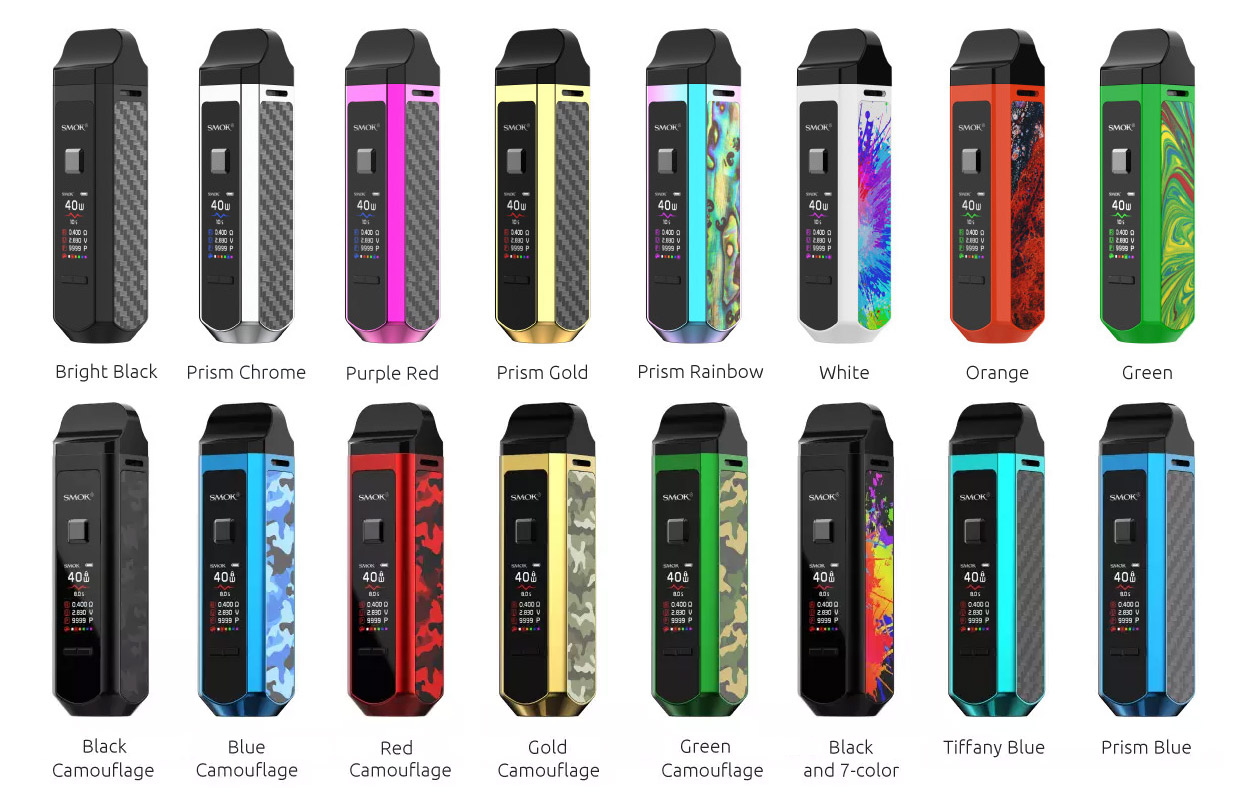 Shop now>>
Oumier O1 Pod System Kit
650mAh 2ml
Oumier O1 Pod Kit an ultra-compact pod system device with very portable shape design. Powered by a built-in 650mAh battery, it can fire up to 10W and allows for a long vaping time. The battery is charged via the Micro USB port on the bottom of the device. And there is a little LED light embedded in the fire button, which will indicate the battery level clearly.


Shop now>>