08-13-2019, 01:54 AM
Dovpo MVV II 280W Box Mod
Dovpo M VV II Box Mod is a new version of M VV, it's a high-performance potentiometer based mechanical mod. The M VV II has same features as the M VV, dual 18650 battery,1.0V to 8.0V voltage range, maximum 280W power wattage, and it also comes with several protections to provide you with safe vaping. And it comes with a built-in USB Type-C port for convenient use. Equipped with a tri-color LED indicator, it displays the actual battery level clearly. It comes with newly designed battery cover with colorful prints. And the magnetic panel is interchangeable for a personalized appearance. It features an ergonomic fire button for easy operation. The M VV II is more affordable so that every vaper can enjoy vaping with this amazing box mod.


Shop now>>
Demon Killer JBOX Mod 420mAh
Demon Killer
JBOX Mod comes with a compact size and stylish demon pattern. The panels adopt the mirror finish, you will feel very smooth and comfortable when holding it in hand. Powered by a 420mAh built-in battery, it perfectly meets your daily vaping need. Because of the light weight and mini size, you can easily hang it on the neck or put into the pocket.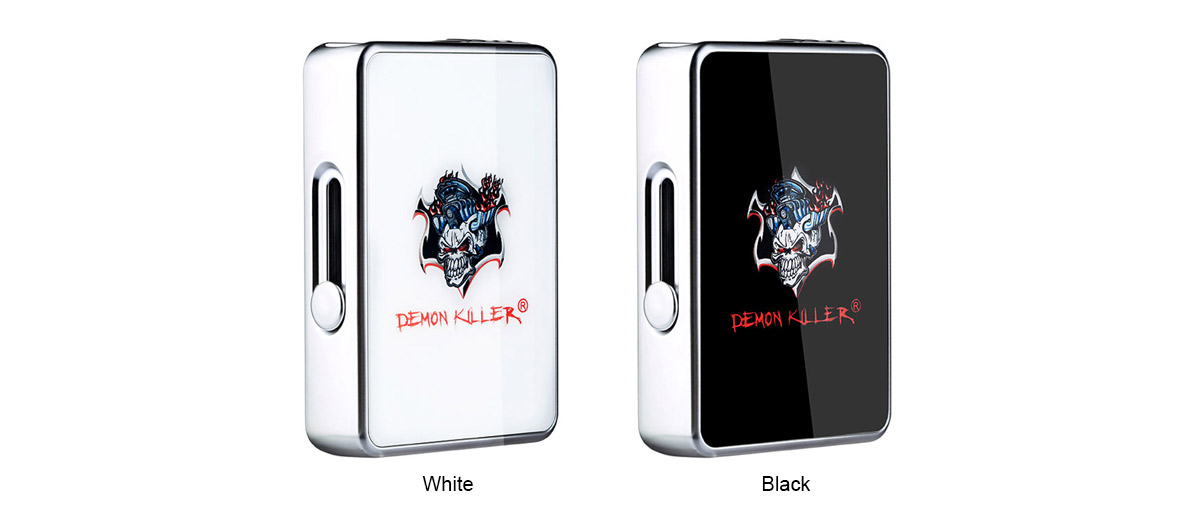 Shop now>>