07-05-2019, 02:48 AM
Have you been bothered by making decisions on choosing your favorite pod kit? This one is more portable, but that one has more powerful battery. Sometimes we can't win both. So we need to figure out what matters most to us. Then you'll find out it's not that difficult to make a choice.
Back to earth! Here we have prepared two pod systems for you. Let's see some pictures and specifications below.
That is the
Nikola Antares pod kit
. How do you feel?
Here are more details about it.
Nikola Antares Vape Pod System Kit, constructed of zinc alloy material, which comes with the latest unique design with curvy shaping plus the in-mold extension technology. Powered by 1200mAh built-in battery with max output 3.5V can easily fulfill your daily use. What's more, you can have a quick charge in a short time. As for the pod with 2ml capacity, it adopts magnetic structure that can be easily pulled. The airflow of the device is designed to allow each user to change it to their preference, which perfectly switches between MTL and DL.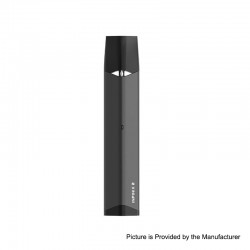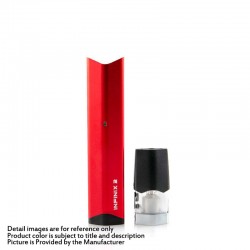 And this tiny one is
SMOK INFINIX pod system
.
The Smok INFINIX 2 pod system starter Kit is an upgraded version of INFINIX. It follows the style of the first generation, slim and sleek, allowing you to bring it everywhere. Powered by built-in 450mAh battery, it can provide longer vaping time than INFINIX, whose battery capacity is 250mAh. This version also has a multiple-color LED indicator, you can clearly know the devices conditions by different colors. And there are two pods included in the kit, both of which have 2ml capacity, you can fill them with the e-liquid as you like. No fire key, no up and down buttons, just simply inhale you can feel the pleasure provided by infinix 2.
Which one do you like better? Or you need more details? Please click the link below:
Nikola Antares pod kit>>>https://www.3fvape.com/pod/38802-authentic-nikola-antares-vape-1200mah-pod-system-starter-kit-black-zinc-alloy-2ml-06-07ohm.html
SMOK INFINIX  pod kit>>>https://www.3fvape.com/pod/38801-authentic-smoktech-smok-infinix-2-15w-450mah-pod-system-starter-kit-gun-metal-2ml-14ohm-1015w.html