06-03-2021, 09:09 AM
Hey guys. Today let's check out the
Motiv G
Kit by Wismec. It is stylish, light, and comes with many amazing features. Here we go!
Wismec Motiv G is a light-emitting disposable vape with a built-in rechargeable battery and a large-capacity pod. The outline of the cylindrical body is modified with gradient colors, and the ergonomic flat cigarette holder brings a smoother draw. Powered by a 400mAh built-in battery, the device does not have any buttons and is activated by inhaling. Not like most disposable vapes, the Motiv G is rechargeable via a USB Type-C port at 5V/0.5A which means you can run out of the last drop of e-liquid before replacing the device.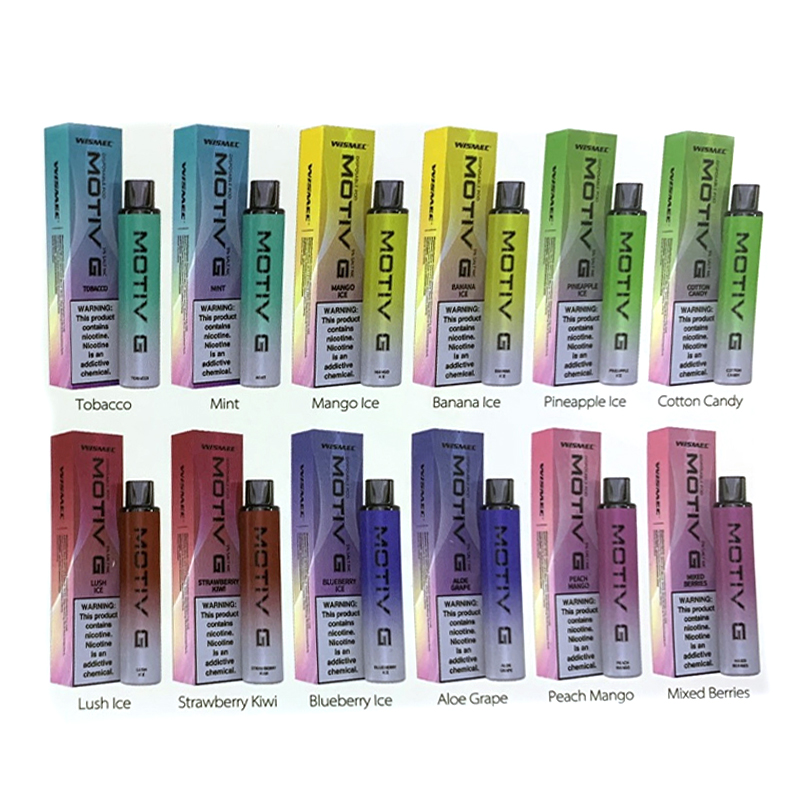 Each
Wismec
Motiv G is pre-filled with 6ml 5% or 2% strength salt nic e-liquid, this can provide you with about 2500 puffs. The pod features a built-in 1.2ohm coil and uses patented COP (Coil Oil Protection) technology. The innovative COP system separates e-liquid, cotton, and heating wire, and removes harmful substances generated by the reaction of e-liquid with heating wire during storage. The unique internal structure design prevents any liquid leakage problem of e-liquid during use.
Check for more details here:
https://vapesourcing.com/wismec-motiv-g-disposable.html
You may also like:
helix bar max buy
bang vape pen xxl