Uwell Juice Bank 15ml
Uwell Juice Bank is specially designed for RDA, and it features a nice structural design making it easier for carrying and filling, it comes with 15ml e-juice capacity which can be satisfied with the vaping experience.


Shop now>>
SMOK X-Priv 225W Mod Kit
with TFV12 Prince Tank Standard Edition
SMOK X-Priv Kit consists of the high power output 225W X-Priv mod and the innovative lockable tank TFV12 prince. Feature with the compact body with huge high definition colorful screen, the SMOK X-Priv will deliver the chase cloud vapor when working with the baby beast coils and new cobra drip tips.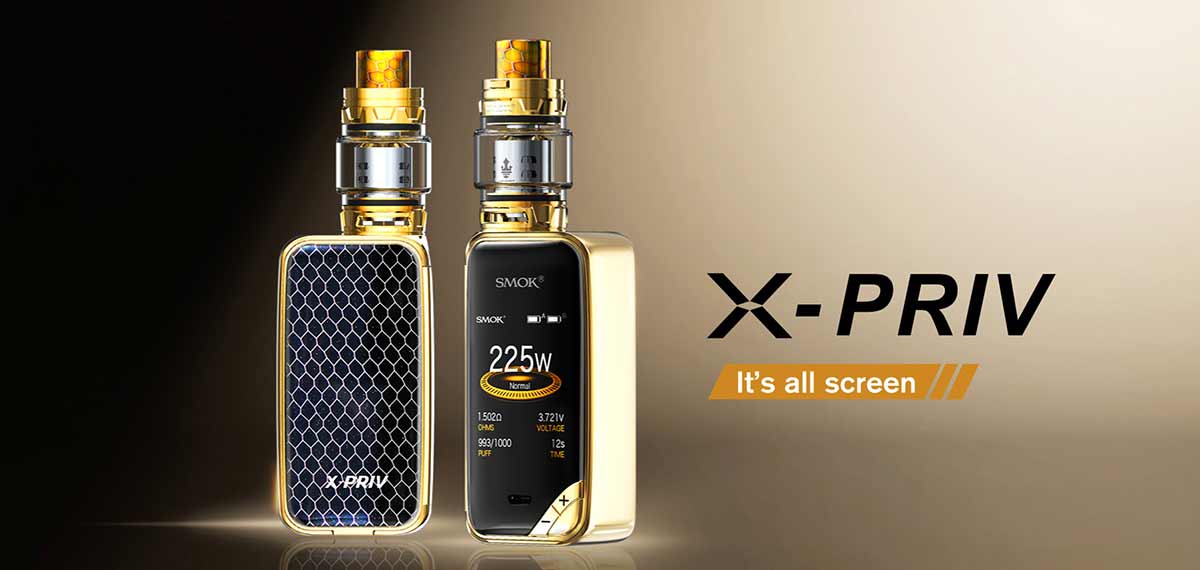 Shop now>>