08-27-2020, 07:31 AM
Hey, guys. Today I would like to introduce you a new
disposable pod kit
by Innophase: TakTak Bar.
TakTak Bar Disposable Kit
is a pocket-friendly vape device with a simple cuboid external and portable size. High-quality aluminum alloy and merit coating process make TakTak Bar comfortable in hand as well as perfectly lightweight to carry. The TakTak Bar integrates 280mAh battery and 1.3ml flavored liquid. Liquid comes in 5% (50mg) nicotine strength. Discreet TakTak Bar is powered by 280mAh built-in battery, providing up to 400 puffs to meet your daily use. With a buttonless design and draw-activated firing mechanism, the TakTak Bar allows you to inhale directly without complicated settings. Maintenance-free TakTak Bar offers 12 flavors for instant enjoyment and can be thrown away when it is done.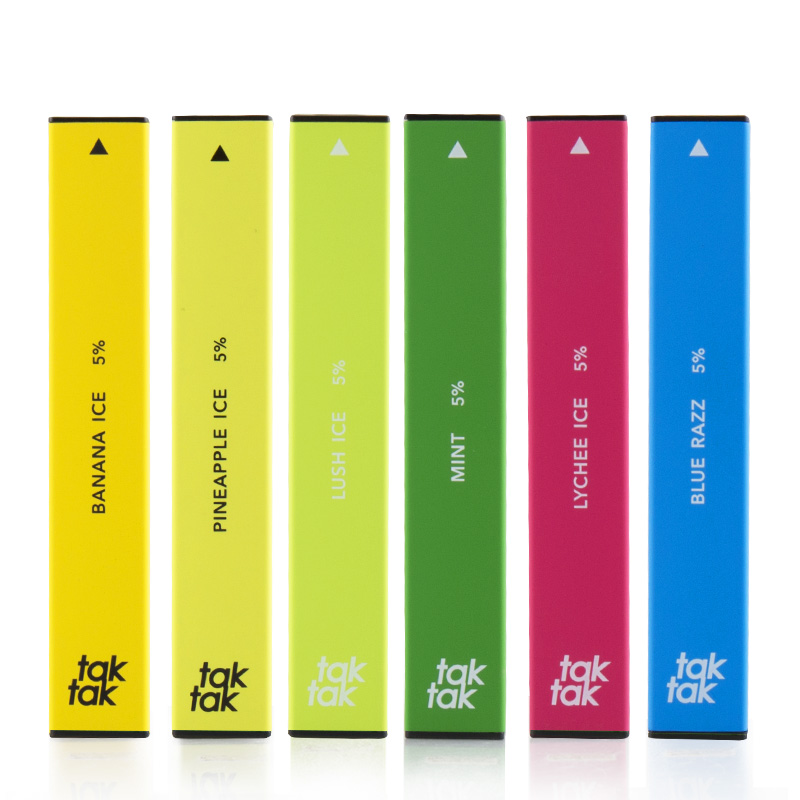 Parameters
Size: 96.7*15.6*6.6mm
Salt nicotine level: 5% nicotine
E-liquid capacity: 1.3ml
Battery capacity: 280mAh
Flavors: Banana Cream, Mango Ice, Lychee Ice, Strawberry, New Town, Blue Razz, Quad Berry, Mint, Watermelon Ice, Lush Ice, Pineapple Ice, Banana Ice
Buy link:
[In Stock] TakTak Bar Disposable Vape Device 400 Puffs 280mAh
You may also want to view
voopoo argus gt
vaporesso xros