SMOK X-Priv 225W Mod Kit
with TFV12 Prince Tank Standard Edition
SMOK X-Priv Kit consists of the high power output 225W X-Priv mod and the innovative lockable tank TFV12 prince. Feature with the compact body with huge high definition colorful screen, the SMOK X-Priv will deliver the chase cloud vapor when working with the baby beast coils and new cobra drip tips.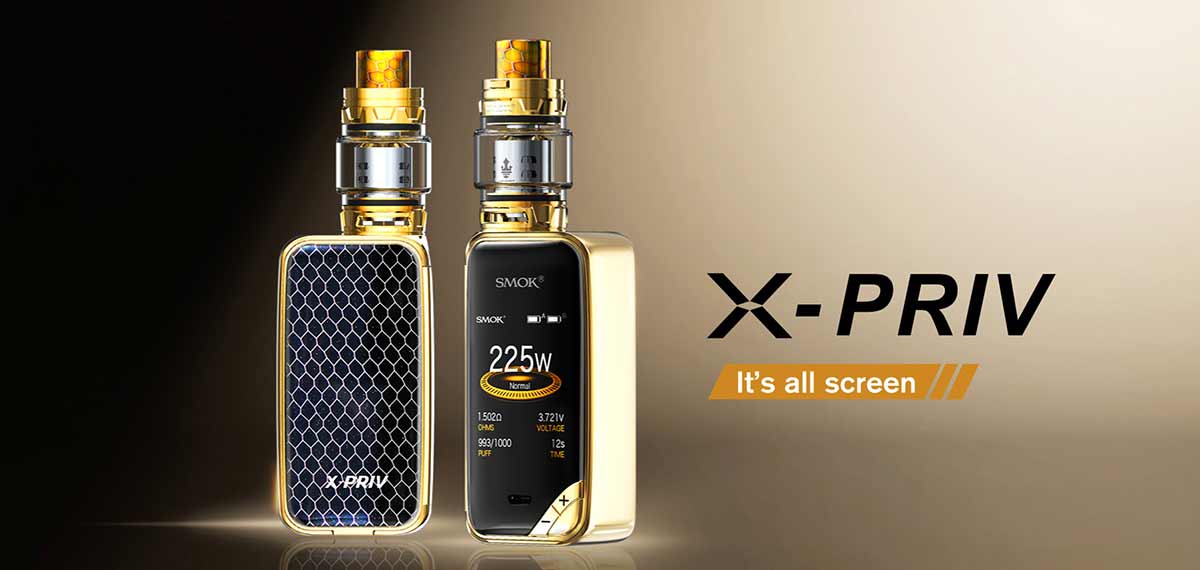 Shop now>>
Starss ICON Pod Vape Kit
380mAh 2ml
The Starss Icon Pod Starter Kit is so elegant that nobody will refuse it! It works with 380mAh built-in battery. The 2.0ml juice capacity and 1.7ohm coil resistance make it a simple device for easy vape. The Starss Icon is the first carbon fiber pod kit too. The round pod design of Incon brings comfortable hand feel to vapers. Plug out the pod then you are capable of refilling the cartridge at the bottom. The Incon is an air-activated kit, so it's button-free. Take the Starss Icon Pod home!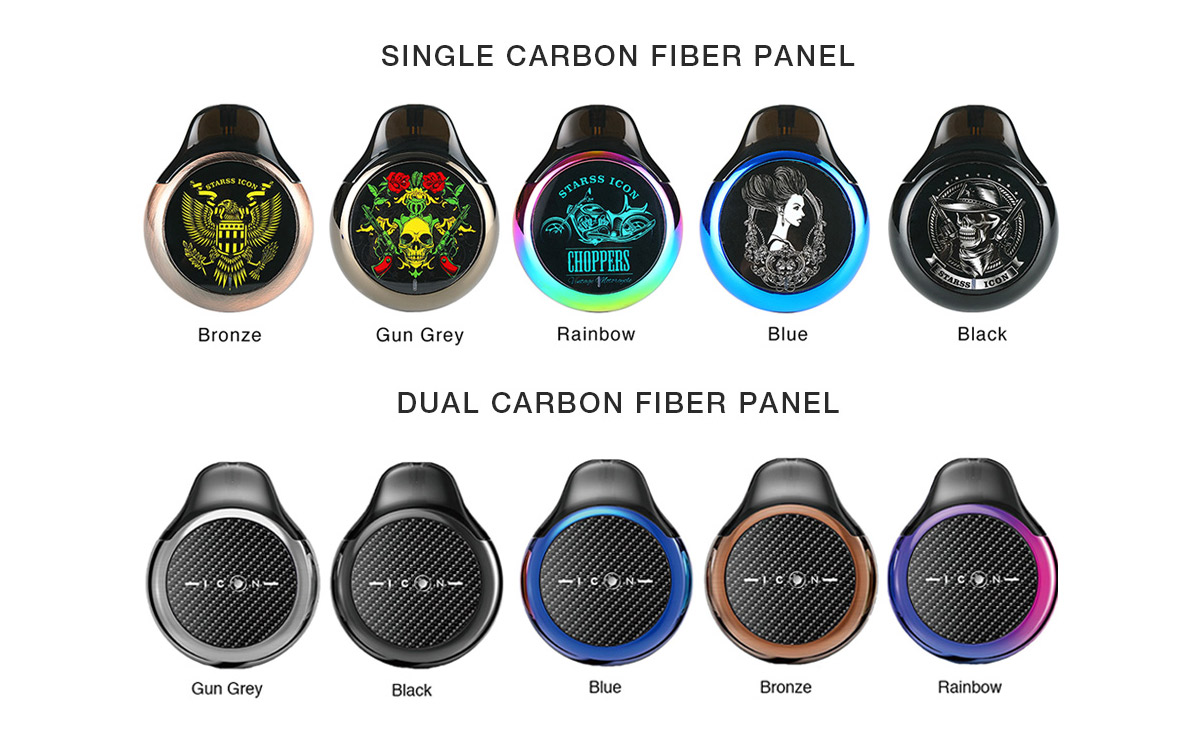 shop now>>