03-11-2021, 02:52 AM
Novo 4 UK
is SMOK's new vape device, which is not yet available on other websites.Smok is a brand I don't need to introduce much. E-cigarette lovers know it.Check it out here.
Smok Vape for sale
Novo 4 continues the screen, battery and performance of the Novo X, while retaining airflow control and a C-shaped port. Novo 4 is sleek, compact and refined. Zinc alloy material increases its durability. Built-in 800mAh battery, can support 5W-25W output power.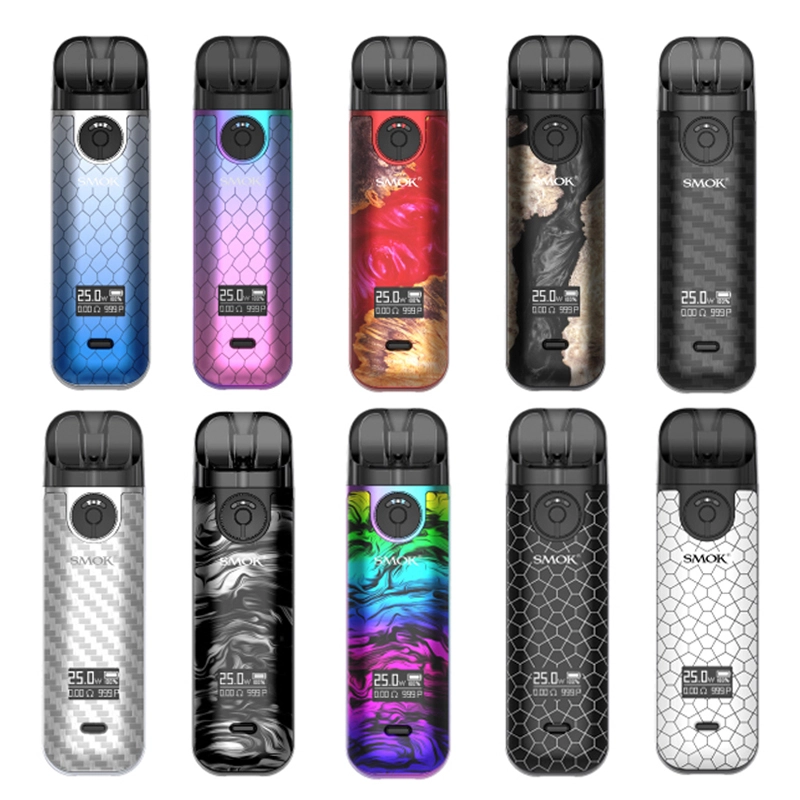 One-button design, easy and quick operation, can be on/off and power adjustment operation. Above the button is a 0.49-inch OLED screen that displays the data. The front of the unit is equipped with airflow adjusting dial, which can be rotated to adjust the airflow to achieve the desired effect.
The Novo 4 POD can be loaded from the side with 2ml of solution E and a silicone ring added at the bottom to prevent leakage. The Novo 4 comes with two 0.8 ohm LP1 mesh coils that are replaceable and can be removed by pulling. LP1 series coil is a new design, with good smoke resistance and sealing.Now the pre-sale channel is open, buy first, serve first, place your order from
online vape shop uk
.
SPECIFICATION
Size:93.5*26.5*17.7mm
Weight:51.7g
Battery Capacity:800mAh
Power Range:5W-25W
Input Voltage:3.3V-4.2V
Output Voltage:0.5V-4.0V
Standby Current:<50uA
Resistance Range:0.4ohm-3.0ohm
Charging Current:5V±0.2V
Charging Voltage:Max 0.74A
Overcharge Voltage:4.3±0.05V
Overcharge Current:2A±0.6A
Over-discharge Voltage:2.4V±0.05V
Charging Port:Type-C
Display:0.49inch OLED Screen
Pod Type:Novo 4 Empty Pod Transparent Black (Included)
Novo 4 Empty Pod Transparent (Sold Separately)
Pod Capacity:2ml
Filling Type: Side Filling
Coil:LP1 Meshed 0.8ohm Coil (Included)
LP1 DC 0.8ohm MTL Coil (Sold Separately)
LP1 DC 1.0ohm MTL Coil (Sold Separately)
Colors:Blue Grey Cobra, Cyan Pink Cobra, Red Stabilizing Wood, Black Stabilizing Wood, Black Carbon Fiber, Silver Carbon Fiber, Fluid Black Grey, Fluid 7-Color, Black Armor, White Armor
Quick Link:
https://vapesourcing.uk/smok-novo-4-kit.html