08-28-2020, 07:31 AM
Hey, guys. Today I am glad to introduce you two new
disposable vape devices
: Moti PIIN Plus & KXXE.
Moti PIIN Plus
is the upgraded version of Moti PIIN disposable vape. It is a premium disposable vape that delivers large vapor and intense flavor. Moti PIIN Plus is made of high-quality durable materials, giving you a comfortable touch. Moti PIIN Plus has a stout cylindrical shape, which provides a larger e-juice capacity, and adopts an ergonomic mouthpiece to be perfectly fit with your use. Moti PIIN Plus holds 4ml of e-liquid and 670mAh battery which is more enduring than most disposable devices, even satisfying the most avid vapers all day. In addition, the MOTI PIIN Plus achieves a satisfying taste through polymer cotton that absorbs e-juice to the greatest extent. Use Moti PIIN Plus to get the most authentic taste experience! Moti PIIN Plus launched two flavor series of iced flavors and regular flavors to meet different needs.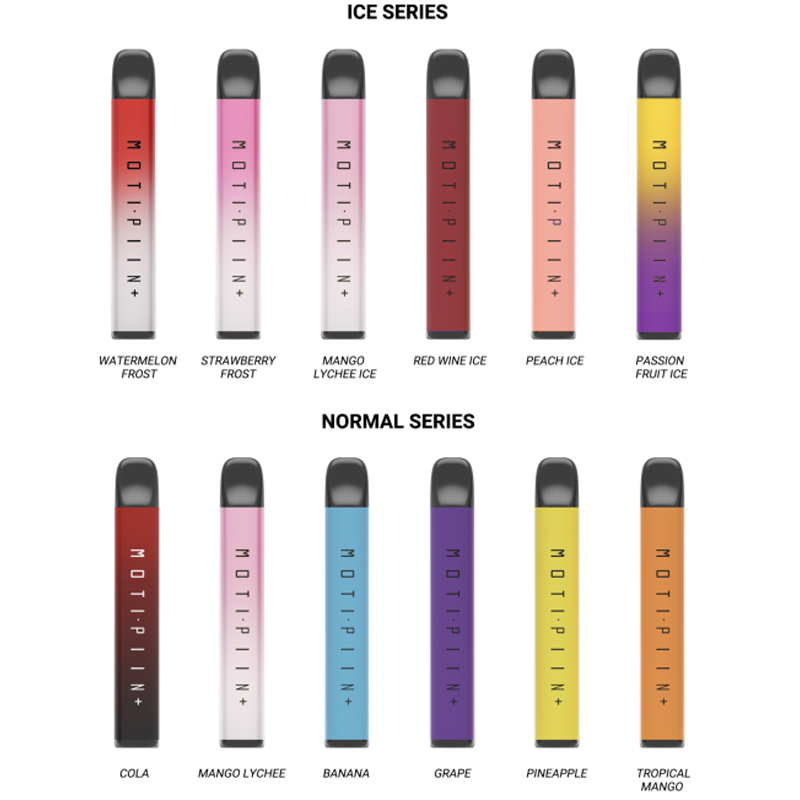 Parameters
Size: 111.7*17.5mm
Capacity: 4ml
Output power: 7.7W
Resistance: 1.6ohm
Built-in battery: 670mAh
Nicotine: 2%, 5%
Puff: about 1000 puffs
Flavors: Ice Series - Watermelon Frost, Strawberry Frost, Peach Ice, Red Wine Ice, Mango Lychee Ice, Passion Fruit Ice
Normal Series - Cola, Mango Lychee, Banana, Pineapple, Tropical Mango, Grape
Shop at:
[In Stock] Moti PIIN Plus Disposable Pod Kit 1000 Puffs 670mAh
-------------
KXXE Disposable Vape Kit
is a portable disposable vape with a retro pipe shape that delivers high-quality nicotine salt e-juice flavor. This draw-activated device is easy to use and convenient. KXXE Disposable has a 700mAh battery, which can provide you with about 1000 puffs. The KXXE delivers a smooth and satisfying vaping experience with each pod containing 3.8ml of 3% nicotine salt e-liquid. With no tank to fill, no coils to change, and no settings to adjust, you can relish the taste of these delightful blends with no experience necessary.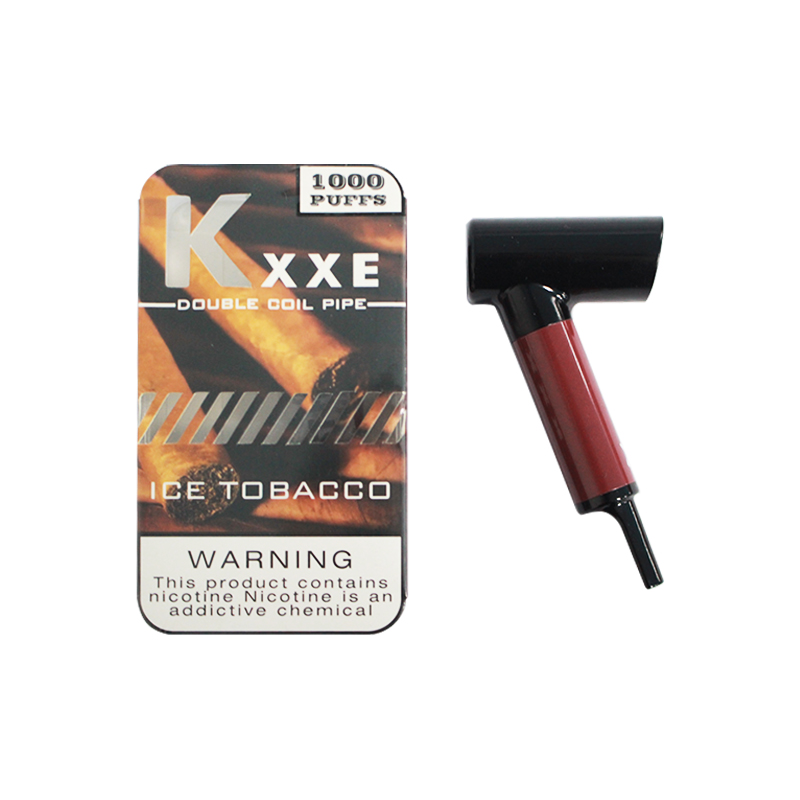 Parameters
Battery: 700mAh
Capacity: 3.8ml
Nicotine Strength: 3% salt nic by volume
Puff: 1000 puffs
Flavors: Ice Mango, Ice Apple, Mung Bean, Ice Tobacco, Peach Tea, Ice Grapes
Shop at:
[In Stock] KXXE Disposable Vape Device 1000 Puffs 700mAh
You may also want
geekvape aegis boost plus kit
voopoo drag s