07-29-2019, 03:23 AM
Geekvape Bident Pod Kit
950mAh 3.5ml
The GeekVape Bident Pod System is a revolutionary vaping pod system, integrating a significantly large battery capacity, direct voltage based output, and introduces patent-pending dual coil technology that sets this innovative pod system apart from the rest of devices entering the market segment. Constructed from durable zinc-alloy, the exterior profile of the BIDENT is visually striking and protects the internal Micro AS Chipset which provides a 3 tiered power output. Based on direct voltage output, the BIDENT Pod System utilizes the Micro AS Chipset to pre-selected levels, guaranteeing a satisfying vape, time and time again.

Coming soon>>
Geekvape Zeus Sub Ohm Tank
5ml
We are proud to present the long awaited leak-proof Sub-Ohm tank, the Zeus Sub-Ohm Tank retains the structural design concept of the original Zeus series with an upgraded quick change prebuilt coil system. Utilizing the latest technology of GV Mesh coil system to optimize flavor and vapor production. The Zeus Sub-Ohm Tank is easily an unbeatable tank to date.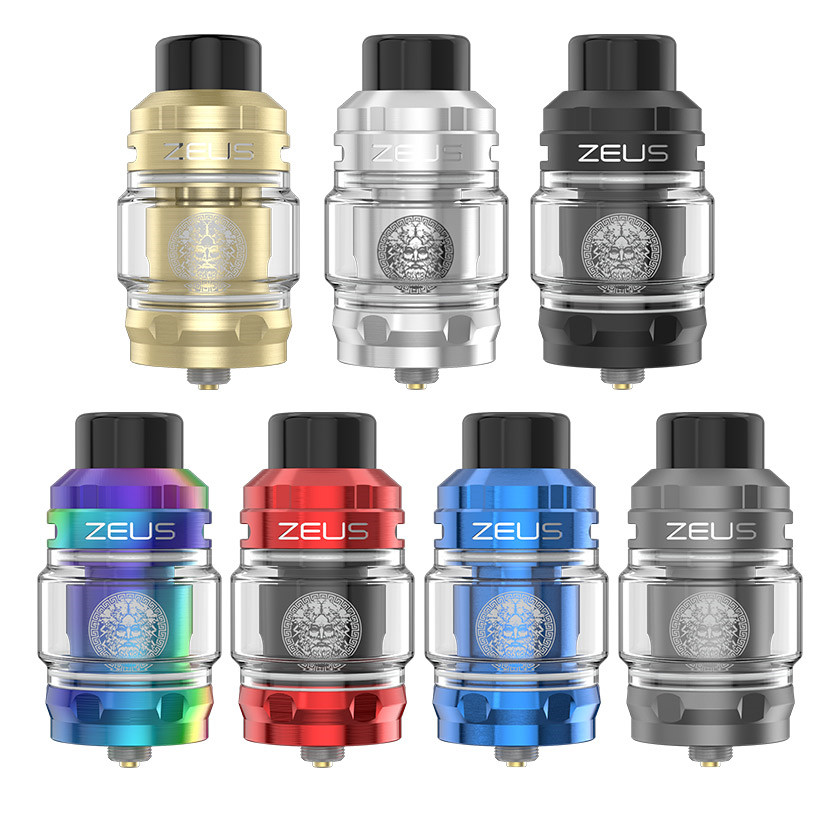 Preorder>>