07-25-2019, 06:08 AM
Advken Owl Starter Kit 4ml
Advken
OWL Kit is a vape pen style device, integrating a single high amp battery cell, 304 superior stainless steel chassis construction, and is paired with the Advken OWL Mesh Tank to create a starter kit that is geared for novices but is sure to satisfy vapers of any level or experience. Advken OWL Mod is compatible with a single 18650, 20700, or 21700 battery with an included adapter sleeve to accommodate smaller diameter batteries. Combine with the Advken OWL tank, which utilizes a sliding top fill system, 4ml bubble glass capacity, and uses coils from the Advken OWL Coil Series. And the top airflow system can avoid leakage and condensation.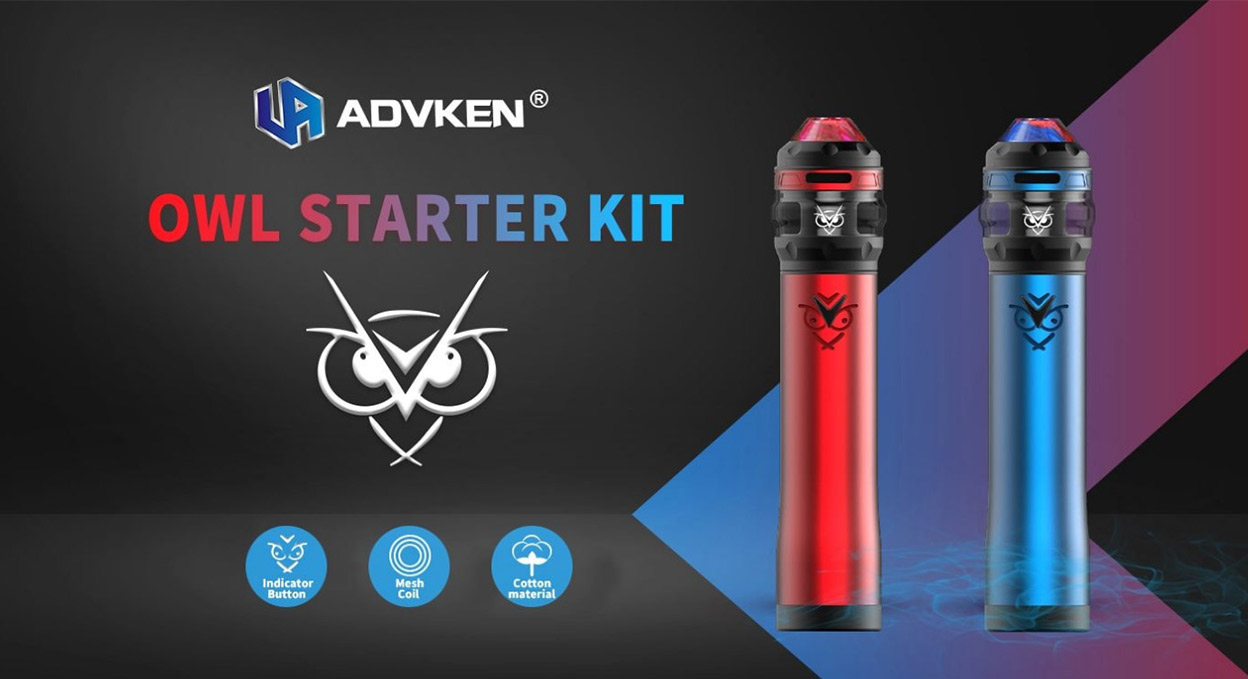 Shop now>>
SMOK Vape Pen 22
Light Edition Starter Kit
Smok
Vape Pen 22 Light Edition is an advanced version of Vape Pen 22, as the name implies, this new version has LED lights at the tank base. When you fire the device to vape, the LED will light up and change its color along with the color of sealing ring. It is a one-piece vaporizer in the compact size and simplest design. With a diameter of 22mm and 1650mAh battery capacity, the well-designed device will provide you massive cloud and unique flavor. What's more, all parts of the Vape Pen 22 Light Edition can be detached and reassembled, bringing much more convenience in cleaning and maintenance. Innovation keeps changing the vaping experience!


Shop now>>