09-16-2020, 06:44 AM
Hey, guys. I am glad to introduce you a brand-new
disposable pod
by Acrohm: Fush Disposable Pod Kit.
The
Acrohm Fush Disposable
is a pre-filled e-liquid disposable vape device. It features its flash-in-circle mode, such as: with vaping 1puff, it will flash light in circle for 5s; with vaping 3 puffs in a row within 10s, it will turn on the flash-in-circle mode for 30s with white light flashing 2 times as the indication. Fush Disposable Pod Kit is powered by a 400mAh/550mAh internal battery, providing longer vape time, which is to be disposed of once the life cycle is complete. The Fush Disposable Pod Kit comes pre-filled with 2/3.2ml's of salt nic e-liquid and comes packaged as a disposable unit. Allowing the user to enjoy a flavorful vape with zero upkeep. Each Fush Disposable Pod device can last about 350/600 puffs suits your longer vaping time and shows its stability. With this infrequent & funny design, you will have a unique vaping experience.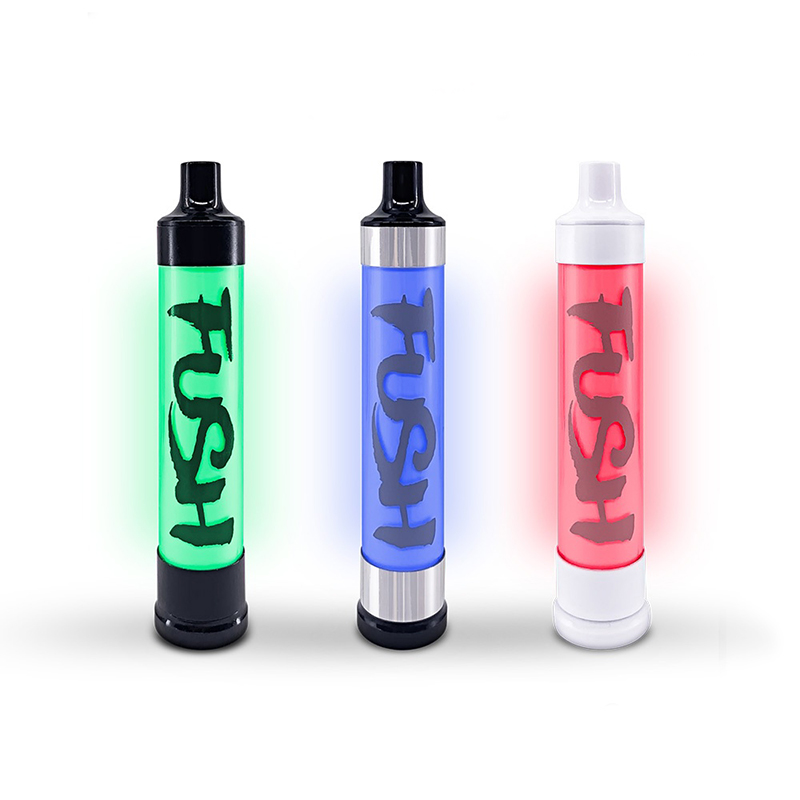 Parameters
Fush Disposable Pod - 400mAh Version
Size: 18*105mm
Battery: 400mAh
Capacity: 2ml
Puffs: 350puffs
Colors: Black, Silver, White
Flavors: Peach Oolong, Mixed Grapefruit, Lush Ice, Mojito
Fush Disposable Pod - 550mAh Version
Size: 18*115mm
Battery life: 550mAh
Capacity: 3.2ml
Resistance: 1.8ohm
Puffs: 600puffs
Colors: Black, Silver, White
Flavors: Peach Oolong, Mixed Grapefruit, Lush Ice, Mojito
For more info you can see in
[Pre-order] Acrohm Fush Disposable Pod Kit 550/400mAh Light Changing
Other items you may also want
joyetech evic primo mini kit
buy smok rpm 2 coil