07-23-2019, 08:57 AM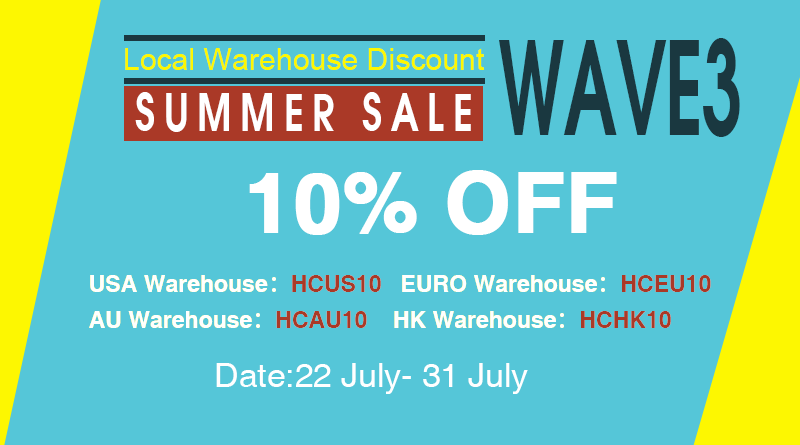 Dear Customers,
Here comes to HealthCabin Summer Sale Wave 3, we always have activities for your money-saving, bring you great online discounts on a wide range of local warehouse items on this hot summer days. Deals start from
22 July to 31 July
.
Local Warehouse Discount 10% OFF, check the coupons below here:
USA Warehouse:HCUS10
EUR Warehouse:HCEU10
AU Warehouse:HCAU10
HK Warehouse:HCHK10
Local Warehouse Advantage: 0% Tax & Duty
Save at least 10% OFF by buying from local warehouses
No extra tariff

No FDA fee

Shipping – Cheaper but Faster

Better Product Price & Rich Product Selection

Shop now and enjoy your discount!