08-05-2020, 07:02 AM
Hi, guys! Welcome to New Product Introduction! I have a question: do you need a
VV & VW Mod
at present? Today let me introduce you one mod named
Steam Crave Titan PWM V1.5 300W VV Box Mod
. Now let's take a closer look at the mod below.
The Original
Steam Crave Titan PWM V1.5
Mod is a powerful battery device, simple to use and very safe with full protection. Steam Crave Titan PWM V1.5 Box Mod is powered by four 18650 batteries (2 in series and 2 in parallel, not included) and can fire up to maximum 300W during 25ms. Steam Crave Titan PWM mod features adjustable voltage by rotating fire button and LCD display to show voltage, ohm, wattage and battery level. Steam Crave Titan PWM V1.5 Mod is compatible with big atomizers from diameter 30mm to 41mm, match with Aromamizer Titan 41mm RDTA perfectly. Titan PWM mod adopts lock / unlock voltage setting by pressing fire button 3 times quickly.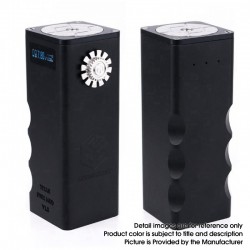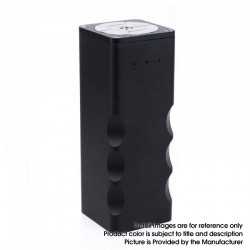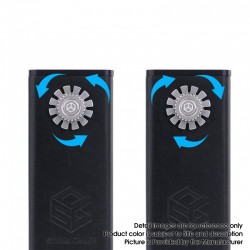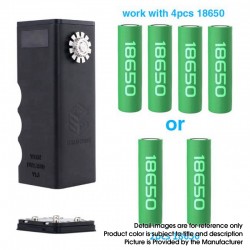 Main Features:
510 threading connection
Variable voltage: 0.1~8.4V
Powered by 4 x 18650 batteries (not included)
Output: Max. 300W
Output current: 60A
Input current: 45A
Low voltage protection: =>5.6V
Short-circuit protection: =>0.06ohm
Overtime Protection: =<10s
Firing speed: 25ms
Powered by 4 x 18650 batteries, 2 in series 2 in parallel (not included)
Adjustable voltage by rotating fire button
LCD display to show voltage, ohm, wattage and battery level
Lock / unlock voltage setting by pressing the fire button 3 times quickly
Compatible with big atomizers from diameter 30mm to 41mm, match with Aromamizer Titan 41mm RDTA perfectly
Low voltage protection
Short circuit protection
Over time protection
Over-current protection
Over-discharge protection
Over-temperature protection
Battery reverse protection
There are three colors for you to choose, so which color is your favourite? If you want to get one, you can come here:
Steam Crave Titan PWM V1.5 300W VV Box Mod >>>
Vaping accessories are available:
3FVAPE - Wick, Wire, Mesh >>>
3FVAPE - Cotton >>>
More Original Steam Crave products are available:
3FVAPE - Original Steam Crave >>>