08-06-2019, 08:00 AM
Hi, guys! Welcome to new Product Introduction! I have a question: do you need a 220W mod at present? Today let me introduce you one mod named
Original Vaporesso GEN 220W TC VW Box Mod,
which can reach up to 220W.
Vaporesso GEN Mod comes with an innovative casing which features 4 layers of coating, giving it soft rubber-like feel, yet still making it smooth to the touch. The final coating makes it scratch-proof and flame retardant. Powered by dual 18650 batteries and assisted by the advanced AXON chipset, the mod can fire from 5W to 220W whilst it implements the pulse mode and the power ECO mode. In the pulse mode, AXON will continuously give you a hit throughout your puff (every 0.02s) - not just from the initial fire - bringing you more powerful, flavorful clouds with every puff. When the power ECO mode is on, it can optimize your device's settings to give you that extra vaping time you need. At last, there is a 0.91" OLED screen to show the essential vaping data clearly.
Now let's take a closer look at the mod below.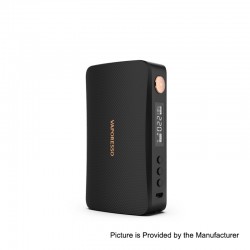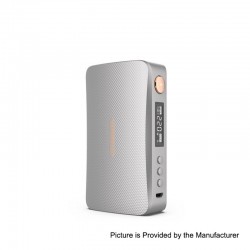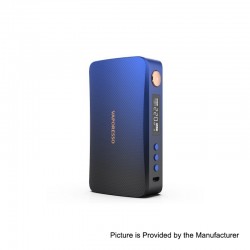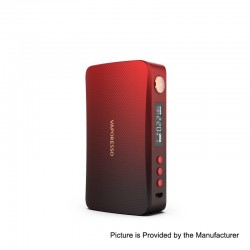 Parameters
Battery Type: Interchangeable
Product Type: VW
Compatiable Battery: 18650
Power Output: 5~220W
Material: Zinc Alloy
Display: 0.91"
Telescoping Mod: No
Thread Type: 510
Variable Voltage (VV): No
Variable Wattage (VW): Yes
Charge Style: AC/USB
Package: 1 x GEN Mod, 1 x USB Cable, 1 x User Manual, 1 x User Guide
Weight: 150g (5.29oz)
Depth: 53mm (2.09 inch)
Height: 93.5mm (3.68 inch)
Width: 27mm (1.06 inch)
Have you ever worried about that you not know enough about the product?
Don't worry,this time we present to you the
Original Vaporesso GEN 220W TC VW Box Mod
unboxing video.
https://youtu.be/nRZuehb0m6U
There are four colors for you to choose, so which color is your favourite? If you want to get one, you can come here:
Original Vaporesso GEN 220W TC VW Box Mod - red >>>
Original Vaporesso GEN 220W TC VW Box Mod - blue >>>
Original Vaporesso GEN 220W TC VW Box Mod - silver >>>
Original Vaporesso GEN 220W TC VW Box Mod - black >>>
More Product of Vaporesso:
Vaporesso >>
More mod maybe you would like:
Mod >>