08-10-2019, 03:27 AM
Hi, guys! Welcome to new Product Introduction! Today let me introduce you one new RTA named Original Vapefly
German 103 Brunhilde MTL RTA
.
Products of Vapefly on 3FVAPE:
3FVAPE - Vapefly >>>
More RTA available on 3FVAPE:
3FVAPE - RTA >>>
Now let's take a closer look at the Pod Kit below.
The Vapefly Brunhilde MTL RTA is designed and created by a top coiler MTL RTA manufacturer German 103 and Vapefly.The Vapefly Brunhilde RTA is constructed from stainless steel with 5ml e-juice capacity that big capacity meets you all day vaping. The 6 levels airflow can meet your different airflow control needs and the bottom airflow and easy single coil building design will bring you fabulous flavour. The wire of this RTA is made of premium stainless steel wire from Germany which will convenient the e-juice transfer. The 3.2mm (outer diameter) refilling port matches perfectly with the Chubby Gorilla V3.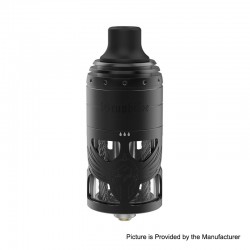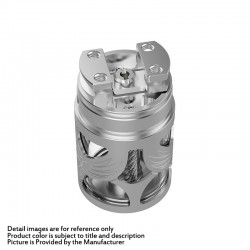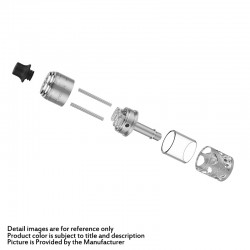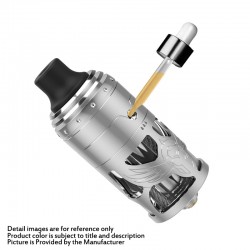 Parameters:
Model: Brunhilde
Coil Rebuildable:Coil Rebuildable
Material: Stainless Steel
Drip Tip: With Drip Tip
Tank material: Glass
Thread Type: 510
Airflow: Adjustable Airflow
Capacity: 5.0ml
Coil Replaceable: Non-Replaceable Coil
Package: 1 x Vapefly Brunhilde MTL RTA, 1 x Pack of Accessories
Weight: 60g (2.12oz)
Diameter: 23mm (0.91 inch)
Depth: 23mm (0.91 inch)
Height: 59.5mm (2.34 inch)
Width: 23mm (0.91 inch)
There are three colors for you to choose, so which color is your favourite? If you want to get one, you can click the things below:
Original Vapefly German 103 Brunhilde MTL RTA - Black >>>
Original Vapefly German 103 Brunhilde MTL RTA - Silver >>>
Original Vapefly German 103 Brunhilde MTL RTA - Gun Metal >>>