08-12-2019, 09:43 AM (This post was last modified: 08-12-2019, 09:45 AM by orange157192.)
Hello vapors !
Welcome to new Production Introduction ! Are you looking for an strong and portable Pod Kit? This one you must cant miss it - Original SMOKTech
SMOK INFINIX 2 Pod Kit
.
Now let's take a closer look at the mod below.
The Smok INFINIX 2 pod system starter Kit is an upgraded version of INFINIX. It follows the style of the first generation, slim and sleek, allowing you to bring it everywhere. Powered by built-in 450mAh battery, it can provide longer vaping time than INFINIX, whose battery capacity is 250mAh. This version also has a multiple-color LED indicator, you can clearly know the devices conditions by different colors. And there are two pods included in the kit, both of which have 2ml capacity, you can fill them with the e-liquid as you like. No fire key, no up and down buttons, just simply inhale you can feel the pleasure provided by infinix 2.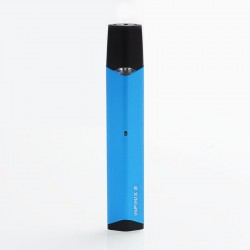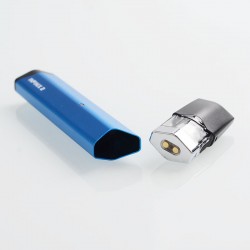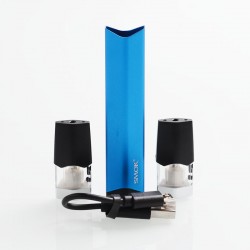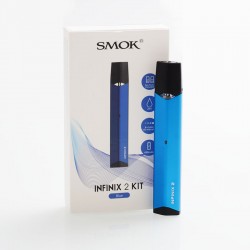 Parameters:
Model: INFINIX 2
Product Type: POD System
Battery Type: Fixed
Battery Capacity: 450mAh
Charge Style: AC/USB
Package: 1 x Infinix 2 Device, 2 x Refillable 1.4ohm MTL Pod (2ml) (without E-Liquid), 1 x USB Cable, 1 x User Manual
Weight: 50g (1.76oz)
Depth: 12.8mm (0.5 inch)
Height: 110mm (4.33 inch)
Width: 12.5mm (0.49 inch)
Shipping Type: Built-in Battery
There are three colors for you to choose, so which color is your favourite? If you want to get one, you can come here:
Original SMOKTech SMOK INFINIX 2 Pod Kit - Blue >>>
Original SMOKTech SMOK INFINIX 2 Pod Kit - Gun Metal
Original SMOKTech SMOK INFINIX 2 Pod Kit - Red >>>
More Original SMOKTech products which are available on 3FVAPE:
3FVAPE - SMOKTech >>>
More Pod Kits on the Stock:
3FVAPE - Pod Kit >>>