03-07-2020, 03:20 AM
Hi, guys! Welcome to New Product Introduction! I have a question: do you need a
VV & VW Mod
at present? Today let me introduce you one mod named
Original OBS Cube FP Fingerprint Unlock 80W VW Box Mod
. Now let's take a closer look at the mod below.
The OBS Cube FP Fingerprint Unlock 80W VW Box Vape Mod is based on the Cube X Mod, it is powered by a removable 18650 battery (Not included), which features adjustable wattage output power that from 5W to 80W. The OBS Cube FP comes with a 3D curved tempered glass cover, importantly, it features fingerprint (FP) protection mode. There are six groups of fingerprints that provide you a convenivent fingerprint function, which can protect personal privacy and child-proof. There are also multiple protections that ensure your vaping safety. What' more, OBS Cube FP supports 1.6A charging current with Type-C Charging, the charging time will last 1.5 hours.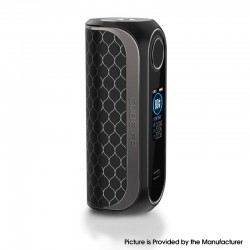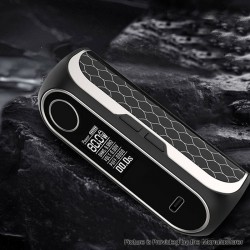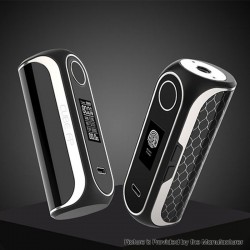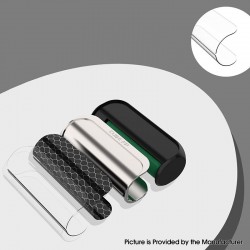 Main Features:
Size: 86 x 28 x 34mm
Material: Zinc Alloy + 3D Curved Glass
Battery Type: 1 x 18650 (Not included)
Output Power: 5~80W
Time To Cut-off: 10S
Standby Current: < 60uA
Output Voltage: 1~8V
Resistance Range: 0.1~3.0ohm
Charging Voltage: 5V
USB Type-C Charging at 1.6A rate
Display: LED screen (Size not stated)
Fingerprint Lock System
Low-voltage Protection
Over-temperature Protection
10S cut-off Protection
Charging Protection
Over-current Protection
Short-circuit Protection
There are four colors for you to choose, so which color is your favourite? If you want to get one, you can come here:
Original OBS Cube FP Fingerprint Unlock 80W VW Box Mod >>>
Mod with Cube Tank maybe you need:
Original OBS Cube FP Fingerprint Unlock 80W VW Box Vape Mod Kit with Cube Tank >>>
Atomizers are available on 3FVAPE:
3FVAPE - Atomizers >>>
Vaping accessories you would like:
3FVAPE - Wick, Wire, Mesh >>>
3FVAPE - Cotton >>>
Battery you would need:
3FVAPE - Battery >>>
More Original OBS products are available on 3FVAPE:
3FVAPE - Original OBS >>>
------------
Dear customer,
Due to the Coronavirus effect, we're sorry that shipping time of some products will be delayed.
If you want quick shippment, please choose products with
24HRS
tag which can be shipped in 24 hours after payment confirmed on business day.
Quantity limited, first order gets first! Using the filters to browse/locate products quickly.
Click the links below to enter "Ship in 24hrs" page:
3FVPAE - 24hrs >>>
Tips:
Include products in "Ship in 24hrs" zone in one separated order to get quick shipment. Otherwise your order may wait for other products not in this zone.