11-08-2019, 08:31 AM
Hi, guys! Welcome to
New Product Introduction
! I have a question: do you need a
RDA
at present? Today let me introduce you one RDA named
Original Hellvape Dead Rabbit V2 RDA with BF Pin
. Now let's take a closer look at the RDA below.
The Hellvape Dead Rabbit V2 RDA is constructed from Stainless Steel in 24mm diameter, which is an update to the original featuring a few tweaks to the airflow inlets and build deck. The airflow inlets of V2 RDA have slot or honeycomb options. Simply rotate the barrel to select which you prefer. Also the airflow is angled down towards the deck to allow the inlets to be set higher to reduce the chance of leaks. The barrel has a locking feature to ensure that the airflow inlets are always aligned with your coils and you turn the top cap to adjust. Moving on to the deck-this still features the rabbit ear posts which are nice and easy to build on.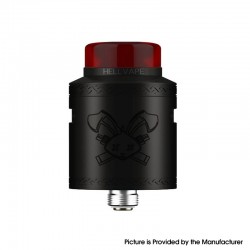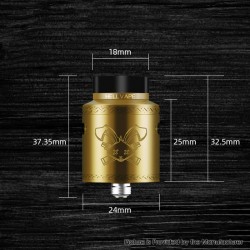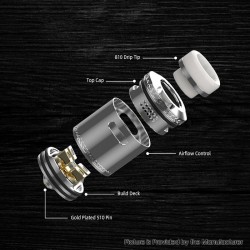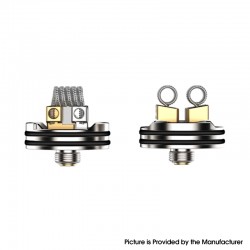 Main Features:
Diameter: 24mm
Material: Stainless Steel
Angled Airflow Design
Single / Dual Coil Rabbit Ear Post Deck
Top adjustable airflow-slot or honeycomb airflow inlet options
Barrel Lock and Slide Feature to Direct Airflow to the Center of your Coils
High Quality Colorful AG + Anti-Bacteria 810 Drip Tip Included Along with 510 Adapter
Increased Depth Juice Well for Maximum Leak Resistance
Improved Conductive Juice Block and Guided Juice Well for a Perfect Squonking Experience
510 Squonk pin included
Have you worried about that you not know enough about the product?
Don't worry,this time we present to you the unboxing video.
https://youtu.be/CTWUQku2VDU
If you want to get one, you can come here:
Original Hellvape Dead Rabbit V2 RDA with BF Pin >>>
Mechanical Mods maybe you need:
3FVAPE - Mechanical Mod >>>
Vaping accessories maybe you need:
3FVAPE - Wick, Wire, Mesh >>>
3FVAPE - Cotton >>>
Bottom Feeder equipments maybe you need:
3FVAPE - Squonk >>>
More Original Hellvape products are available on 3FVAPE:
3FVAPE - Original Hellvape >>>