08-01-2019, 06:11 AM
Hello vapors !
Are you looking for a Mod? This one you must can't miss it - [URL="https://www.3fvape.com/39236-.html"]Original Dovpo M VV II 280W VV Variable Voltage Box Mod[/URL]
Dovpo M VV II Box Mod is made of PC + Zinc Alloy, and powered by dual 18650 batteries (Not Included) ,It features 1.0V to 8.0V voltage range,maximum 280W power wattage, and it has new aesthetic colorful look and a built-in USB Type-C port inside the box, battery reversal protection, a LED indicator that can show the life span of the battery.The thread type is 510 thread.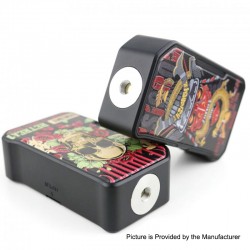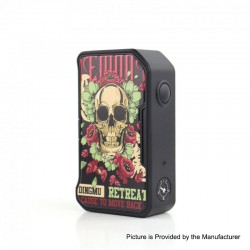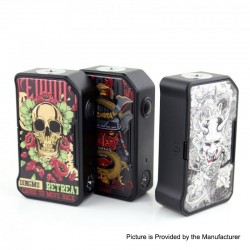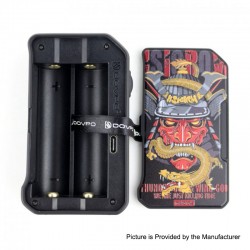 Parameters
Model: M VV II
Battery Type: Interchangeable
Product Type: VV
Compatiable Battery: 18650
Material: PC + Zinc Alloy
Telescoping Mod: No
Thread Type: 510
Variable Voltage (VV): Yes
Variable Wattage (VW): No
Charge Style: AC/USB
Package: 1 x M VV II Box Mod, 1 x USB Type-C Cable, 1 x User Manual
Weight: 100g (3.53oz)
Depth: 53mm (2.09 inch)
Height: 91mm (3.58 inch)
Width: 27mm (1.06 inch)
There are two colors for you to choose, so which color is your favourite? If you want to get one, you can come here:
Original Dovpo M VV II 280W VV Variable Voltage Box Mod - Skull & Roses >>>
Original Dovpo M VV II 280W VV Variable Voltage Box Mod - Hannya >>>