08-21-2019, 09:00 AM (This post was last modified: 08-21-2019, 09:01 AM by orange157192.)
Hi, guys! Welcome to
New product Introduction
! I have a question: do you need a
Mod
at present? Today let me introduce you one Mod named
Original Augvape
VTEC1.8 200W VV Box Mod
. Now let's take a closer look at the mod below.
The Augvape VTEC1.8 200W VV Box Mod implements an ergonomic design with a modern touch. It features a hidden firing mechanism integrated onto the 0.96 inch OLED display as well as a rotating adjustment button with the analog trigger for setting adjustments. The internal chipset is intelligent with three different output modes: Auto Mode, Bypass Mode, VV Mode, and V Mode. Updated software with variable voltage mode included which allows you to have more variety of vaping experience. With reinforced battery door, the device is strong, durable, and easy to be slided to open and close. Decorated with finest leather strip to make it feel more comfortable in hand. VTEC1.8 Box Mod is made of zinc alloy material and is powerd by two 18650 batteries (Not included) in series. The dual battery life indicator on the OLED screen shows you the accurate conditions of both batteries.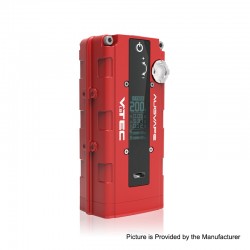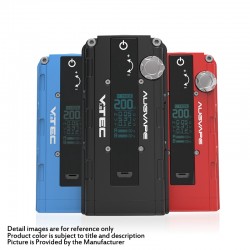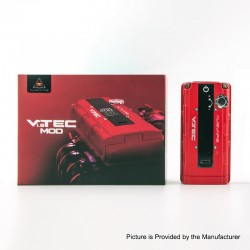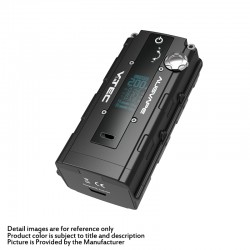 Parameters:
Battery Type: Interchangeable
Product Type: VV
Compatiable Battery: 18650
Power Output: 5~200W
Material: Zinc Alloy
Display: 0.96"
Telescoping Mod: No
Thread Type: 510
Variable Voltage (VV): Yes
Variable Wattage (VW): No
Charge Style: AC/USB
Package: 1 x VTEC1.8 Box Mod (Not Include Battery), 1 x USB Charging Cable, 1 x User Manual, 1 x Warranty Card
Weight: 165g (5.82oz)
Depth: 45mm (1.77 inch)
Height: 87.5mm (3.44 inch)
Width: 29.2mm (1.15 inch)
Do you worry about that you not know enough about the product?
Don't worry,this time we present to you the
Original Augvape VTEC1.8 200W VV Box Mod
unboxing video.
https://youtu.be/zT98D4IusaM
There are three colors for you to choose, so which color is your favourite? If you want to get one, you can come here:
Original Augvape VTEC1.8 200W VV Box Mod - Red >>>
Original Augvape VTEC1.8 200W VV Box Mod - Blue >>>
Original Augvape VTEC1.8 200W VV Box Mod - Black >>>
Vaping accessories you would like:
3FVAPE - Wick, Wire, Mesh >>>
3FVAPE - Cotton >>>
Atomizers are available at 3FVAPE:
3FVAPE - Atomizers >>>
More Original Augvape products are in stock now:
3FVAPE - Original Augvape >>>