10-09-2019, 06:25 AM
Hi, guys! Welcome to
New Product Introduction
! I have a question: do you need a
Pod Kit
at present? Today let me introduce you one pod kit named
Original Advken Wanderlust Lite 1000mAh Pod System Starter Kit
. Now let's take a closer look at the pod kit below.
The product images and information are provided by the manufacturer, for reference only. The final refers to the manufacturer's actual product. The Advken Wanderlust Lite Pod Kit is a portable pod system kit. It is powered by 1000mAh built-in battery and comes with a 2ml E-juice capacity for whole day vaping. Small in size, it is easy to carry out or hang on your neck by a lanyard. With the intelligent power indicator light, it can show the different battery status. It is equipped with a 1.4ohm ceramic coil, which high compatible for regular juice, Nicotine salt. The Wanderlust Lite pods can be refilled via bottom fill system and snaps-in to connect to the device. It has multiple protections to ensure your vaping safety.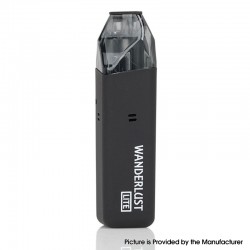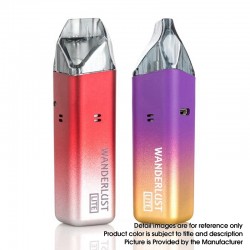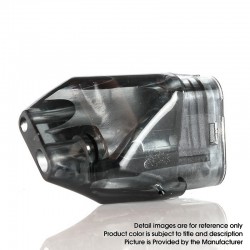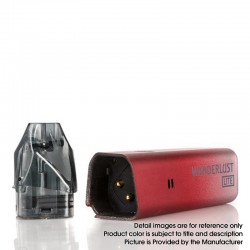 Main Features:
Dimensions: 21 x 80.5 x 21mm
Battery Type: 1000mAh Built-in Battery
E-juice Capacity: 2ml
Coil Type: 1.4ohm Ceramic Coil
Output Voltage: 3.5V
Charging Specification: 5V / 800mA
Bottom filling design
Intelligent power indicator light
Multiple protections:
Low voltage protection
Over-charging protection
Over-heating protection
Overload / short-circuit protection
Over-time protection
Have you ever worried about that you not know enough about the product?
Don't worry,this time we present to you the video about product details:
https://youtu.be/U3Y2zte1e9A
There are four colors for choosing. Do you like it? Check the product to find more:
Original Advken Wanderlust Lite 1000mAh Pod System Starter Kit >>>
Replacement Pods with Coils you would need:
Original Advken Wanderlust Lite Pod System Replacement Pod Cartridge with 1.2ohm Parallel Coil(3 PCS) >>>
Original Advken Wanderlust Lite Pod System Replacement Pod Cartridge with 1.4ohm Ceramic Coil(3 PCS) >>>
More Pod Kits are available at 3FVAPE:
3FVAPE - Pod Kit >>>
Pod Cartridges are in stock now:
3FVAPE - Pod Cartridge >>>