10-14-2020, 09:59 AM
Hi, guys! Welcome to New Product Introduction! I have a question: do you need a
Pod Kit
at present? Today let me introduce you one pod kit named
Eleaf Glass Pen Pod System Kit
. Now let's take a closer look at the pod kit below.
The Original Eleaf Glass Pen Kit is the world's first portable vaping pod system with glass pod while also is a simple and compact all-in-one MTL starter kit. Eleaf Glass Pen adopts a vape pen style structure, a smooth aluminum body, no extra decoration, and puts it in a pocket or bag like a pen. The Glass Pen Kit is powered by a built-in 650mAh battery, with a USB-C charge port. The intuitive rectangular single-button design is easy to operate. Two modes are provided: Manual & Auto modes, which can fire using the single firing button or draw activated firing system. Eleaf Glass Pen Kit designed for those who want the minimum of hassle. The only maintenance required is filling up, charging, and replacing the coil when required. The innovation of Eleaf Glass Pen Kit lies in the pod, made of glass + stainless steel, has a longer life span, good heat resistance, and high transparency. The pod capacity is 1.8ml, with juice added on the side. You can easily inject your favorite e-juice without leaking. and it accepts the new Eleaf GTL 1.2ohm Coil. The coil is replaced by a push-pull method, which is very convenient. In addition, Eleaf Glass Pen is very suitable for high-concentration nicotine juice. For the pursuit of pure taste, glass is always the best choice. Glass Pen is used with a glass pod to bring the pure flavor for vapers. In addition, a cover cap is specially designed for Glass Pen to prevent your pod from the dust. In addition, Eleaf Glass Pen also provides multiple protections, including: overtime protection, over-discharge protection, over-charge protection and short-circuit protection.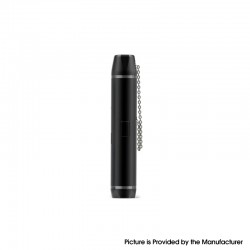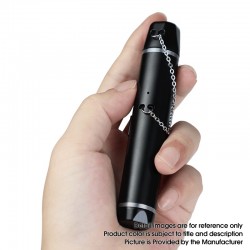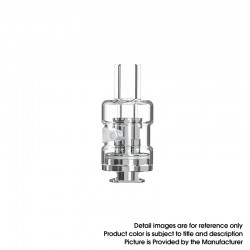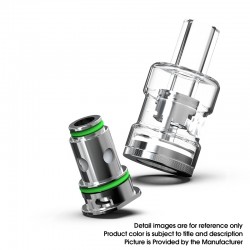 Main Features:
The World's First Glass Pod System:
For the pursuit of pure taste, glass is always the best choice.
Glass pen pod is made of Pyrex glass and stainless steel to bring the best flavor.
Durable aluminum design, Ultralight
Designed for MTL Flavor
GTL 1.2ohm Coil (Power Range: 7~13W)
Coil material: Kanthal
If you want to get one, you can come here:
Eleaf Glass Pen Kit >>>
Pod Cartridge:
Eleaf Glass Pen Kit Replacement Pod Cartridge with 1.2ohm GTL Coil(1 PC) >>>
Coil::
Eleaf GTL Coil Head(5 PCS) >>>