10-10-2020, 06:41 AM
Hi, guys! Welcome to New Product Introduction! I have a question: do you need a
Mod Kit
at present? Today let me introduce you one mod kit named
Artery Cold Steel AK47 Pod Mod Kit
. Now let's take a closer look at the mod kit below.
The Original Artery Cold Steel AK47 is the first member of the new Cold Steel Series, ideas generating from the essential part of the well-known rifle AK47. Cold Steel AK47 uses a compact zinc case, decorated in a militaristic style. The narrow control panel is equipped with a set of ergonomic buttons and a monochrome display. The casings on side of the device have air inlets with the rotating gear. The bottom is equipped with a USB port and a ventilation grille. The integrated 1500mAh battery is responsible for the power supply, Cold Steel AK47 ensure you a full day of vaping on the go. Charging should be carried out via USB Type-C with a current of 1.5A. Provides a standard function with a maximum output power of up to 50 watts, and an automatic system for monitoring the liquid in the pod to intelligently avoid dry burning.
Artery Cold Steel AK47 NP Pod Cartridge holds up to 4.0ml of e-juice. At the bottom of the pod Cartridge, there are a filling hole and an additional airflow regulator. Airflow adjustment is naturally available and double adjustment. Cold Steel AK47 Pod also supports top drip tip replacement, with two drip tips, one for DTL vaping, and one for MTL vaping.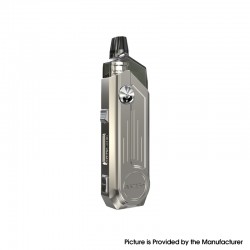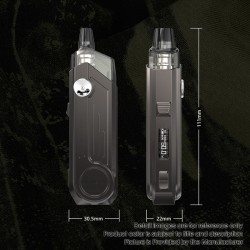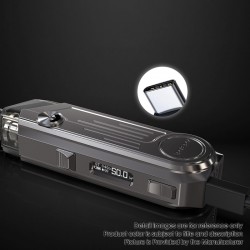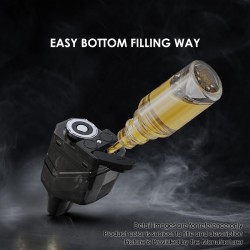 Main Features:
Size: 30.5mm x 22mm x 111mm
Materials: Zinc alloy + PCTG
Battery:1500mAh
Maximum Wattage: 50W
Output Voltage: 8V
Resistance Range: 0.4~1.2ohm
E-juice Capacity: 4.0ml (Standard Edition)
Filling Type: Bottom Filling
Solid Design Capturing Gun Shape
Built-in 1500mAh Battery
Type-C Fast Charging
Max 1.5A Charging Current
Easy Bottom Filling Way
NP Core Pod Compatible
Low E-juice Detectable Tech
Gear Airflow Adjustment
Changeable 510 Drip Tip
If you want to get one, you can come here:
Artery Cold Steel AK47 Pod Kit >>>
HP Version:
Artery Cold Steel AK47 Pod Kit HP Version >>>
XP Version:
Artery Cold Steel AK47 Pod Kit XP Version >>>