06-28-2021, 01:58 AM
LTQ Vapor Curer Kit UK
is latest launched 3 in 1 vaporizer kit.It's the best seller on the web recently which can be quickly smoking Dry Herb, Wax, or Oil, with three different coils.Can't believe this is true?Then,let's take a look for it.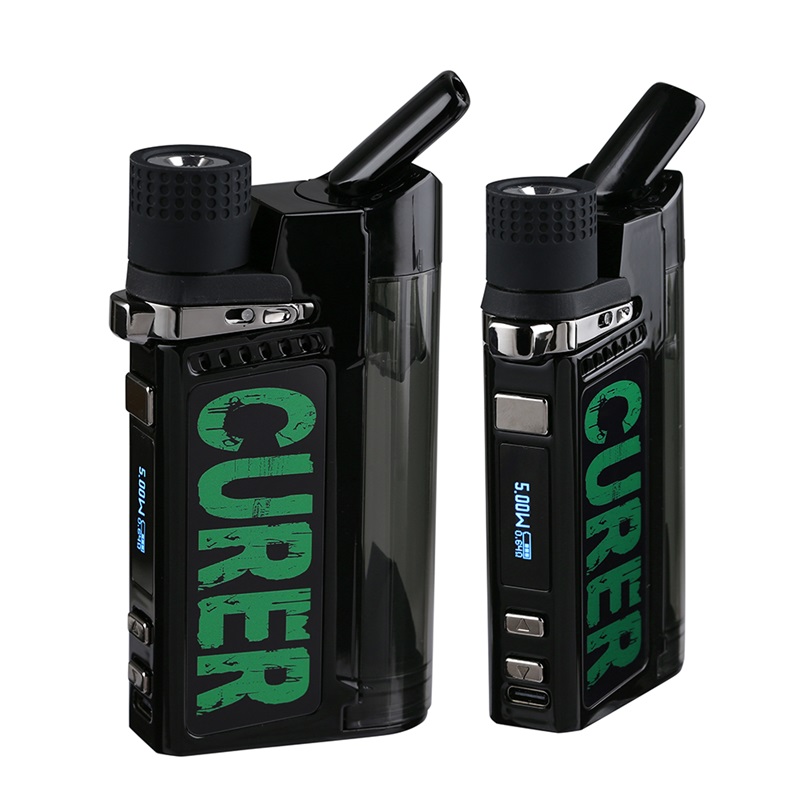 The newest Curer 3-in-1 vaporizer kit from LTQ Vapor in 2021, which can be used for Dry herb, dry herb, concentrate, flower and oil and Wax with replacement coils.It also designed with a glass filter pipe part, smoke could be through the water filtering, which bring you the fantastic herbal vaping experience.
LTQ Vapor Curer
Vaporizer Kit UK
, is powered by a 1500mAh built-in battery with adjustable temperature control: 140~600'F / 60~315'C. LTQ Vapor Curer Vaporizer supports two heating methods: temperature mode 140~600'F and power mode. With power mode, LTQ Vapor Curer Vaporizer normally provides power output of 5~35W. However, when smoking oil, it will directly jump to its dedicated mode 10W (5~11W).
In addition, it has a unique filter water tank, which not only produces cool and pure steam but also filters out impurities during the inhalation process. Demon Killer LTQ Vapor Curer Vaporizer comes with stainless steel, ceramic and quartz coils, delivering an amazing vaping experience.
If you want to get the cheapest one,please click Online Vape Shop UK, Best Online Vape Store Buy Cheap.The promotion is going on,don't miss it.
SPECIFICATION
Material
CTG, Zinc alloy, silica gelZinc Alloy
Size:100.5mm*55.3mm*25.1mm
Net weight:145g
Battery:1500mAh
Temperature adjustment range:060°C-315°C, 5°C/step; 140°F-600°F,10°F,/step.
Power adjustment range:5W-35W, 0.5W/step, (1V-6V)
Resistance range:0.380 -2.00. 0.38-0.48(flower mode) ; 0.6-0.7 (concentrate mode); 1.0-2.0(smoking oil)
Coil resistance:0.40; 0.65; 1.40.
Working temperature:-20°C~ 85°C
Working voltage:3.3V~4.2V
Quick Link:
https://vapesourcing.uk/ltq-vapor-curer-kit.html