06-26-2019, 02:10 AM
Guys, one best seller Vandy Vape kit will be recommended to you -
Vandy Vape Jackaroo
, which is an innovative waterproof, shockproof and dustproof starter kit. Now this Vandy Vape Jackaroo is sold at lowest price of $61.99, so do you want to order one?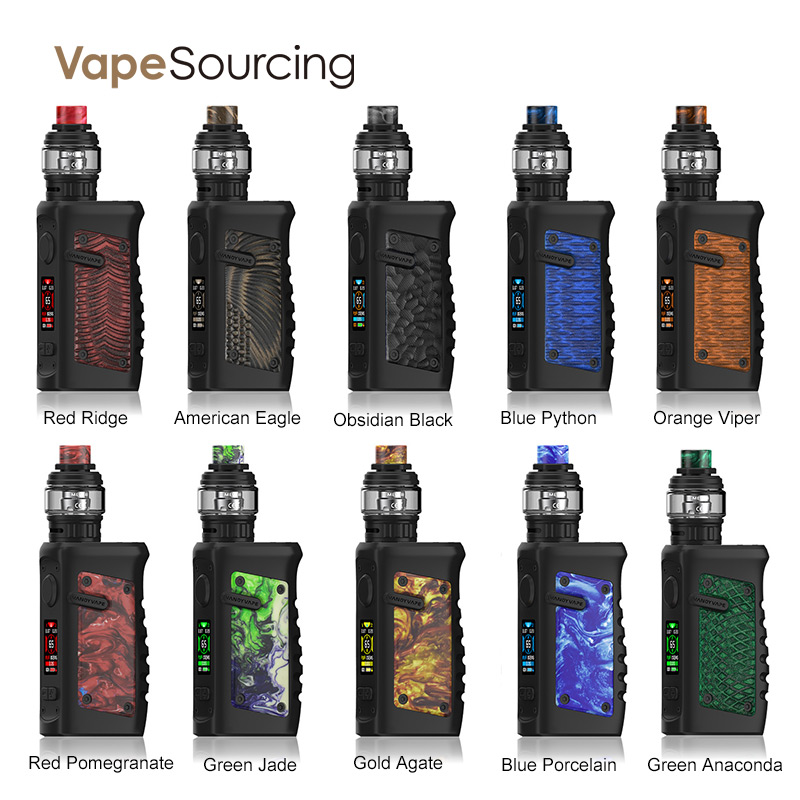 Main Features:
1. Waterproof, shockproof, dustproof
2. Powered by single 20700/21700/18650 battery
3. Advanced Vandy Chip with multiple safety protections and max power of 100W
4. Ergonomic design for comfortable holding
5. Anti-skidding handgrip design
6. Custom display background to match appearance perfectly
7. Top filling method, easy to operate
8. Compatible with 0.15ohm Mesh 80 Coil (50-90W) and 0.3ohm Mesh 50 Coil (40-60W)
9. 3.5ml and 5ml Pyrex glass tubes included
10. Durable G10 & resin replacement panels
Order one now:
https://vapesourcing.com/vandy-vape-jackaroo-kit.html
.