07-16-2021, 07:10 AM
Hey guys. Today let's check out the
Oxva Xlim
Kit which is the latest release from the quite young vape brand who have hit the market with a Bang! Some say it's better than the Uwell Caliburn Kit, is it really so? Let's find out together.
As you can see Oxva Xlim is a pod kit but does appear to have a few more features than the most basic kits provide. For a start, there is an 0.42" OLED screen to display your vaping data and you can adjust the wattage output from 5-25W. Another great feature is the airflow control located on the side of the device to allow you to adjust the airflow to your preference. Inside the mod is a 900mAh battery which is charged via the USB Type-C port at up to a 1A charge rate. This uses refillable but disposable pods. Basically, when the coil performance has deteriorated over time you do not need to get your hands mucky changing a coil. You simply discard the whole pod section.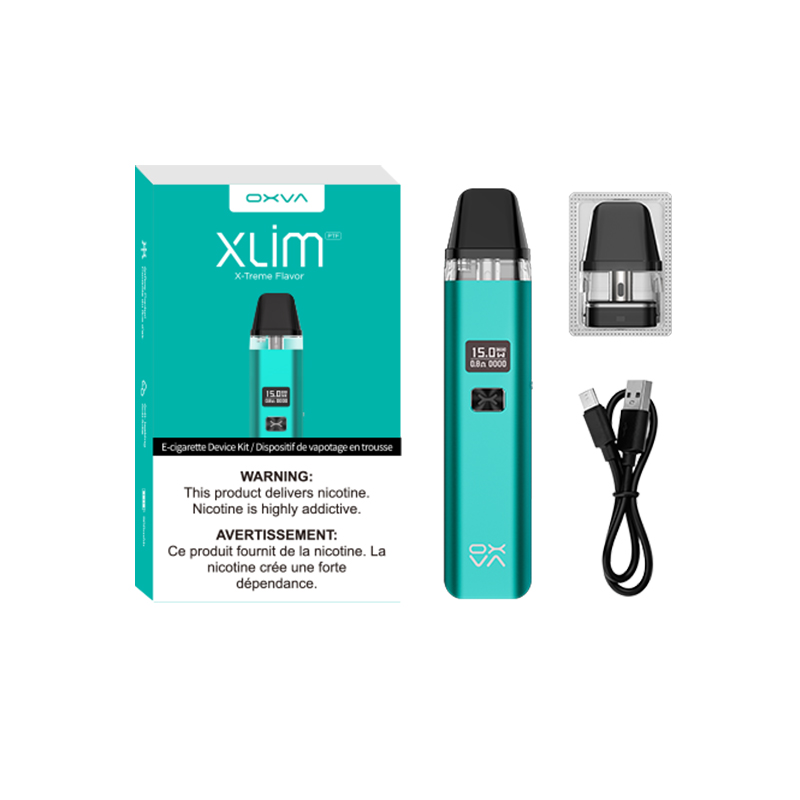 As mentioned this is refillable – there are 2 capacity options which seem to tie in with the filling style. The 2ml pod has a top fill port whereas the 1.6ml version has a "PTF" (Push To Fill) port. This is like a one-way valve which you open by inserting the e-liquid bottle nozzle when filling. It then closes to help prevent leaking and access to the chamber by children. There are 2 different pod types – both included in this
vape kit
– the 0.8ohm pod has an 0.8ohm Kanthal Coil and is best at 12-16W. There is also the 1.2ohm pod – again with a Kanthal coil and is rated 10-12W.
Check for more details here:
https://vapesourcing.com/oxva-xlim-kit.html
You may also like:
vaporesso xros price
aegis x mod review