08-08-2019, 09:50 AM
Guys, good day! This time I'm gonna introduce a new decent pod system vape named
MOK Magic Stick Pod Kit
. It would be a good choice if you're looking for a compact and handy MTL device. Let's dive in.
MOK Magic Stick features a cobblestone shaped body with curved contour design, novel appearance, and a stylish lanyard. Powering the kit is a built-in 250mAh battery, and this is enough for quite a few decent breaks at work or on the go. There is no USB charging port on the face of the device, but don't worry. To make the appearance impeccable, the port is hidden under the pod, pull out the pod and you can see.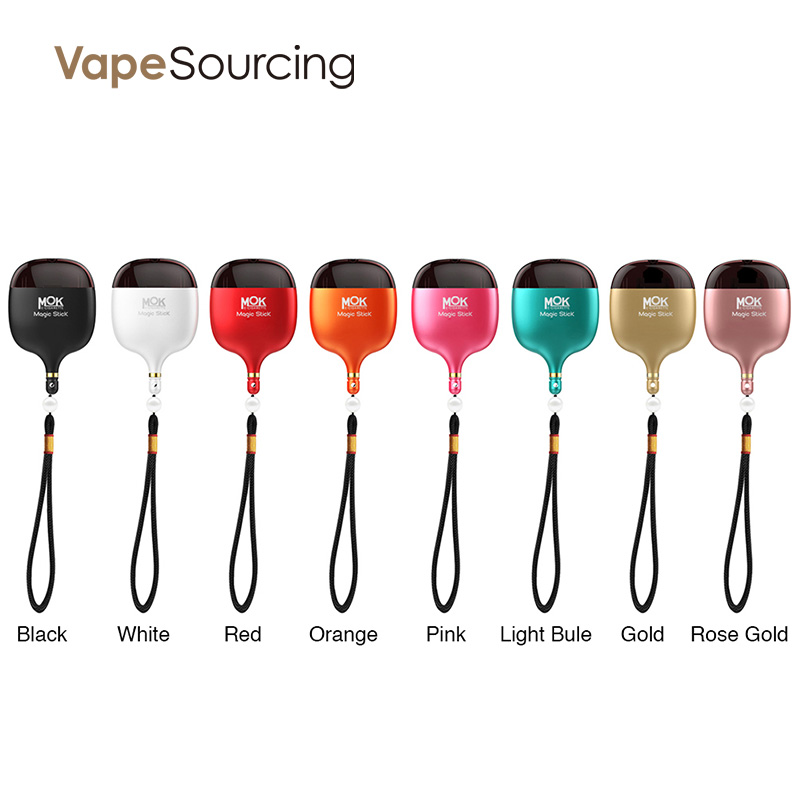 Speaking of the pod, it can hold up to 2ml and is connected to the mod via 24k gold-plated elastic conductive pin holes. This innovative connection technology completely abandoned the traditional magnetic connection which only offers a poor contact and a limited bursting power and comes with an intermittent short-circuit risk, due to too small contact surface or poor conductivity. All in all, the Magic Stick is a reliable and classic vaping device with elegant appearance and excellent quality.
Where to buy:
https://vapesourcing.com/mok-magic-stick-kit.html
Parameters
Size: 63.4mm * 41mm * 13mm
Material: Zinc Alloy + PCTG
E-juice Capacity: 2ml
Battery Capacity: Built-in 250mAh
Output Wattage: 10-16W
Output Voltage: 3.4-4.2V
Charging: USB Port
Nbr Puffs/Fully Charged: ~300
You may also like this:
vandy vape swell